You may have passed up the leather Maclaren on Gilt sale last summer since it was still $500!!  Kids.woot is selling this brand new 2007 Maclaren Ryder for $149 ($5 shipping)!!!  (UPDATE:  It already sold out by 8:45am CST!)
We love Maclaren strollers for their world renowned durability and grace.  This Maclaren Ryder features Carbon fibre skin for strength and style.  The seat is a luxurious high-grain leather seat which is durable, perfect for easy clean-ups, an ideal material for cold winter months. The leather doesn't stop there.  The handles are wrapped in leather too giving the driver a real race driver feel.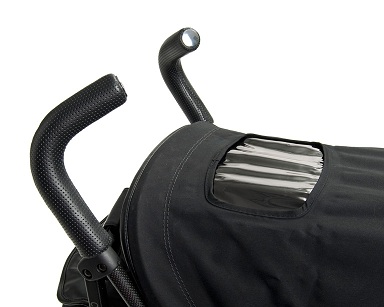 There are 4 recline positions with the deepest being nearly flat making this a suitable stroller for 3 months and up.  The canopy features a peekaboo window and is able to tilt forward to give you ultimate protection from the sun.  The storage on this Maclaren is pretty good with their standard basket plus two pockets on the back of the stroller for your smaller items.  A rain cover is included with purchase and attaches to the canopy to give the stroller a sleek and seamless look in bad weather.  We have found the original Maclaren description of this stroller listing the weight at 14.9lbs (not including hood, suncover, or basket).
If you have been on the market for a new umbrella stroller then this may just be the stroller for you.  Be sure to watch Gilt Groupe for another Maclaren sale where you can snag yourself some liners if you want a splash of color or some seat protection in the summer months.
SHOP Maclaren Ryder 2007 on kids.Woot.com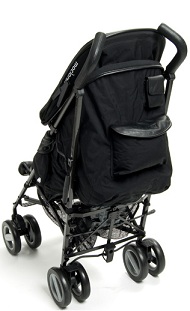 – Contributed by Melissa