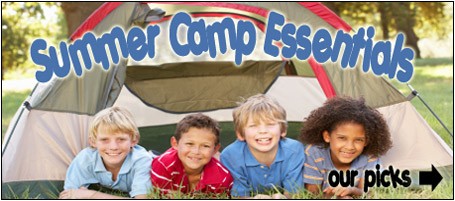 Who's ready to send their kids off to camp? Hands are raised in the air (and waving excitedly from the crowd). However, one little problem remains — we have none of the gear ready that they will need. No problem, a few mouse clicks and you'll have all the items you need but that's all easier said than done. We all know that kids don't need much to get by for the week — a couple of pairs of shorts, a pair of long pants, a few t-shirts, and a toothbrush should be enough. Well, that was back when I was a kid. However, I must say that after the experience of "sleeping underneath the stars" on a cot in the woods with the only restroom being a Porta-potty a football field away — kids do NEED much more than that to survive a week at camp. Here's a look at some of the essentials that all the kids will be looking to have this summer (and me too if I was going camping but honestly, I'm scared after that one time at summer camp…).
Let me just say that those sleeping bags that cost $25, they really don't keep you warm enough when sleeping out with nature. Give your kids the safety and warmth they need this summer with the Kelty Big Dipper 30 Jr. Sleeping Bag, $69.95, at kelty.com. Bonus: it expands 12 inches to last you a few years instead of just one!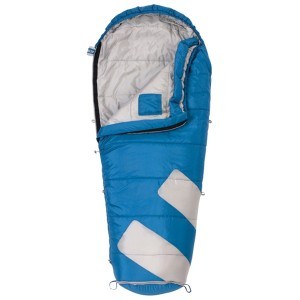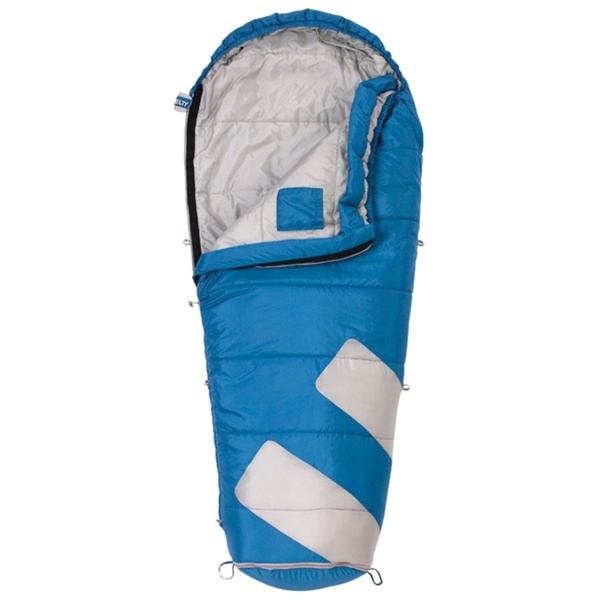 Who wants to be left in the dark? Nobody! Don't send them to camp without one of these trusty flashlights, the Coleman Companion Flashlight/Lantern with Light Show, $12.95, at amazon.com.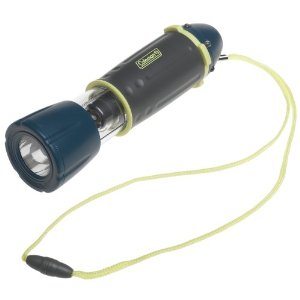 A picture is worth a thousand words, right? Send them with a camera that you won't care if it happens to get lost or wet. Reuseable Waterproof Camera, $12.95, at campbound.com.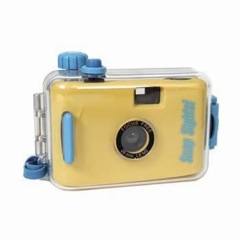 Unless you want them eaten by every mosquito and bug on the planet, make sure to pack the bug spray. We love Badger Anti-Bug Shake and Spray Insect Repellant (it's organic!), $13.19, at amazon.com.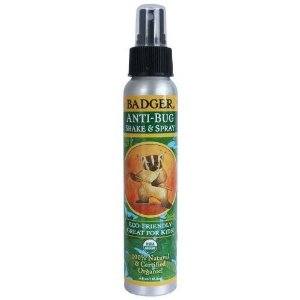 Don't you want all this stuff to come home with them too? Make sure of it with Mabel's Labels, $34 for the camp pack, at mabelslabels.ca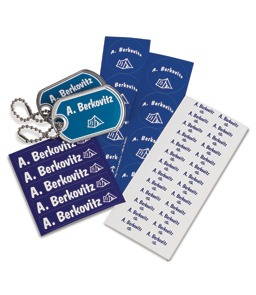 If you want to hear from them while they're there, you better put a pad of these in their bag, Summer Camp Stationary, $9.99, at scribble-notes.com.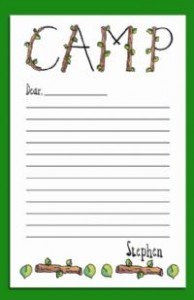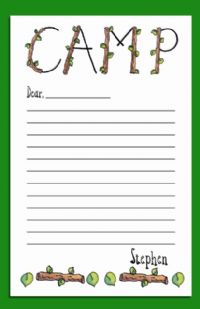 Care packages with decks of cards, small games (non-electronic), and trinkets to remember home by are always appreciated too BUT remember to leave the candy and sweets at home, unless you're prepared to get a midnight call that wild boars have invaded the tent!