Pregnancy cravings are one of the most interesting things to me. If you scroll through Facebook you're bound to see a mama thanking her husband for a late night run to Subway or an Instagram photo showcasing some odd combination of foods likes pickles and ice cream. With baby #3, I'm currently on a huge orange juice kick and will pretty much cry if we run out without a back up in sight. Yes, cravings are funny thing.
But this is my big question … and one I'd love for all to chime in on. Did what you crave during pregnancy point towards either a girl or a boy … and if you've been pregnant more than once did the same cravings prove true for subsequent pregnancies?
Here's my story. During pregnancy #1 I ate lots of cereal and citrus type fruits during my first trimester, then towards the end I started eating burgers and steak. I had never before in my life liked beef and all of a sudden I couldn't get enough of it! That baby was a girl 🙂 Then, during pregnancy #2 I ate gobs of watermelon and pancakes. Again, two things I had never really liked. Baby was a boy 🙂 Now, at 11 weeks pregnant with baby #3 I'm guzzling orange juice, living on cereal and anything with marinara sauce. Hmmm … I'm leaning towards baby #3 being born a girl based on the similarity of citrus.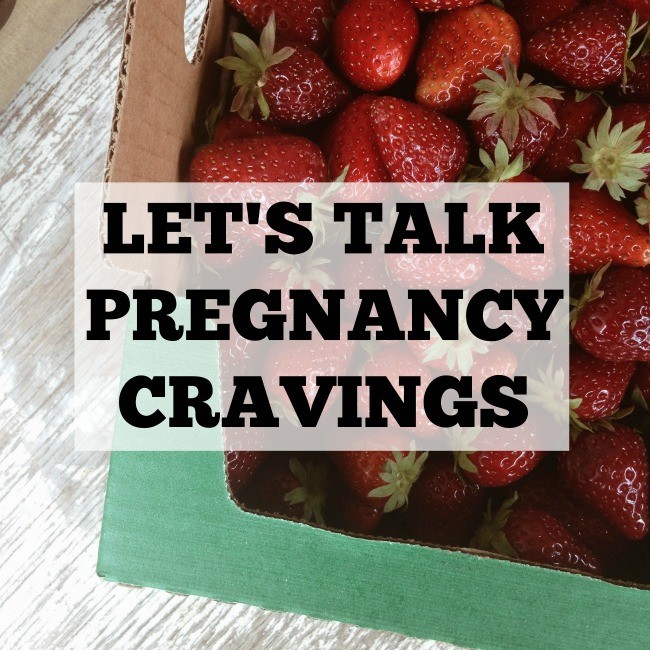 So, what were cravings like for you? Some fellow mamas weighed in with their cravings and outcomes!
I wanted sweets, which "they" say is indicative of a girl, which was right. – Jeannette
I craved sour in the first trimester. Was told it meant boy, it was, but then I craved it badly again this time and it's a girl. – Rachel
I wanted more meat based meals with [my son] … Heavier meals. With [my daughter] I wanted more sweets, granola with yogurt, fruit. – Alexis
I was never a sweets person before my girls! – Carmen
I craved lemons with my first (boy), and blood oranges with my second (also boy). – Tricia
With my girl I craved orange juice and berries (indicative of girl) and with my boy I remember craving hot dogs and Top Ramen (both of which I didn't have and I don't eat meat). My intense orange juice cravings this time around made me really wonder if I was pregnant again– Yep! I have strong feelings that this babe is a girl. I also crave burritos though. – Brittany
I also crave orange juice this pregnancy , and it's a girl! – Heather
I cannot tell you how many flats of fresh strawberries I consumed when pregnant with [my son]! Strawberries and diet Pepsi with that boy. [My daughter] forced me to devour entire chocolate cheesecakes. Nothing too crazy, although I had huge meat aversion with my boy and I am normally a meat eater daily. – Stephanie
I was a vegetarian for almost 5 years when I got pregnant. Meat literally repulsed me. When I got pregnant, all of a sudden all I wanted was beef. I craved steaks and hamburgers constantly. Everyone kept saying "oh it's gotta be a big boy in there wanting all that meat!" Just my teensy little lady though! (And BTW, she loves meat and asks for hamburgers every day!) – Lauren
With [my daughter] early on all I wanted was pickles and cheese, mashed potatoes, Jimmy dean d-lite breakfast sandwiches with mustard, or scrambled eggs & sausage with mustard, lol. Later on it was strawberries and strawberry lemonade. -Christa
I'm normally a big sweets person, but I craved bagels with cream cheese and Thai green curry with both boys. – Jackie
Now, it's your turn! What did you crave for each of your pregnancies – did it line up with boy/girl predications?