LG Twin Wash System + Mini Washer #CES2015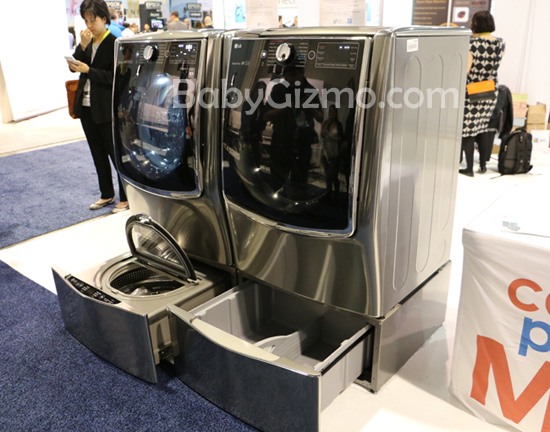 Who hasn't dreamed of being able to do laundry faster? Or a way to wash your delicates, athletic wear or even cloth diapers separately but not add time to your laundry duties?
Well, LG heard your mom cries and is coming out with a fabulous Twin Wash System + Mini Washer that allows you to do two loads of laundry simultaneously. The Mini Washer is just that – "MINI" – so it is only 1.0 cubic feet but it is perfect for those smaller loads. Plus, the best thing is that it goes in the place of the pedestal underneath your LG front loading washer so that it doesn't take up extra space in your laundry room. In case you are curious, yes, the mini washer can be sold separately to go with any of the older LG front loading washers too!
The  LG Twin Wash System + Mini Washer will be available in April 2015.
Want to check it out? Just watch our video from the Consumer Electronics Show #CES2015 below.