How My Life Has Changed With A Second Baby
My oldest is four years old and I now have a two month old. My life has changed. A lot. It was just my son for four and a half whole years. We were on the go ALL the time. If we weren't at Disneyland every day, we were out shopping at the mall, having Starbucks dates, picking up donuts, checking out a museum, or hanging at the playground all day. We kept incredibly busy, filling our days with fun activities and play dates almost every single day. It was so easy to just pick up and go. Wherever we wanted, whenever we wanted.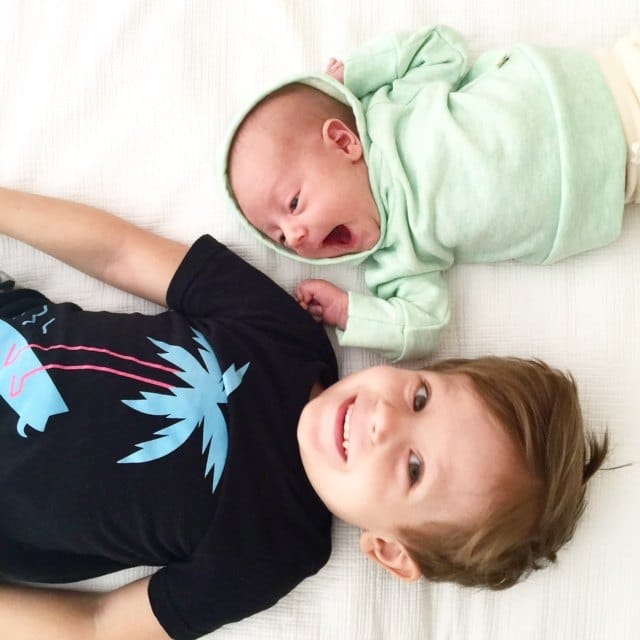 I always knew I wanted four to five years of an age gap between my kids. I wanted my son to have plenty of attention all to himself before another one came around. I was also really into the idea of him being potty trained, independent, and able to do his own thing sometimes before bringing another baby into the world. The timing literally could not have been more perfect for us but that doesn't mean our world wasn't rocked a whole lot.
My baby is now two months and we're still basically hermits. I kid you not, we probably only leave the house twice a week. I don't get groceries until my husband gets home anymore. My to do list is MUCH shorter, and we spend most of our days cuddling and reading really good books. I know that as time goes by we will venture back out into the world a lot more, be at Disneyland weekly again, but right now, this is our new normal and I'm okay with it.
I am very hard on myself. I hold myself to a crazy high standard that no human could possibly achieve. When I had just one child, I made a homemade meal every single night complete with a homemade from scratch dessert every night. My husband had a perfectly packed lunch for work every single day. I did one load of laundry every day. Our bed was always made, our rooms were always cleaned. I swiffered and vacuumed and dusted every day. There was never even one single dish in our sink and I didn't use our dishwasher even once because I hand washed every thing. My son and I were up and out of bed and completely cleaned and ready to be out the door by 8am every single day. Now, I'm lucky if I get a shower once a week, we stay home most days, and the days we venture out we're not ready until 10 or 11am. My dishwasher is my new best friend, we order take out a lot, and my laundry is really piling up. For a crazy, OCD, perfectionist like myself, this is very hard. Like I said, I hold myself to a standard that is now impossible for me to achieve. I'm setting myself up for failure every single day.
So I'm here to tell you that it's okay to let go. It's okay if you don't get every single thing done on your to do list. It's okay if your laundry is piling up or if you miss a day of vacuuming. Heck, I think it's okay if you just let your kids watch Netflix all day some days because you don't feel well and you're tired, and all the coffee in the world wouldn't be enough. Are your kids happy? Are your kids healthy? That's what matters. That's what I've learned with having two kids. That if my kids are happy and healthy than that's all that matters.
The groceries can wait. The laundry can wait. The moments can't. Having two kids has already taught me, once again, how fast time moves. It waits for no one. I blinked and my son is almost five. I know I'm going to blink again and my baby is going to be five. So I'm trying really hard to keep my eyes wide open, stop blinking, and start living in the moment more. Even if being in the moment just means cuddling up with my boys telling them stories in our pajamas. That's not so bad. I'm the only one who really cares about the chores getting done and the house looking perfect anyway.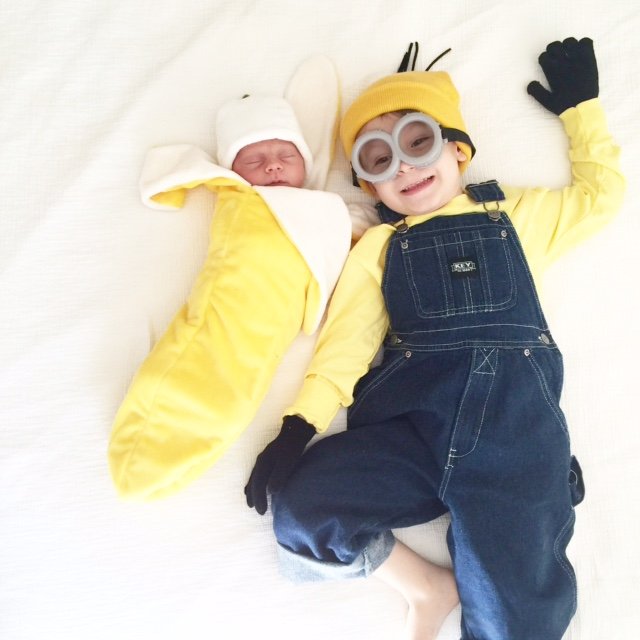 My life has changed since having two kids. It's been doubled with love. Doubled with cuteness. Doubled with happy moments. Doubled with smiles. When the next baby comes along, whenever that may be, I know all of these things will triple. I'll really NEVER leave the house when a third comes along. But I'll be back to tell you how my life has changed with three when that time comes.