lillebaby COMPLETE! Baby Carrier Review
To say that babywearing has made my life easier is an understatement. Especially once my son hit the toddling and then running stage. With two kids I can only go so many directions, and having one on my back is a life saver.
Enter the lillebaby COMPLETE! …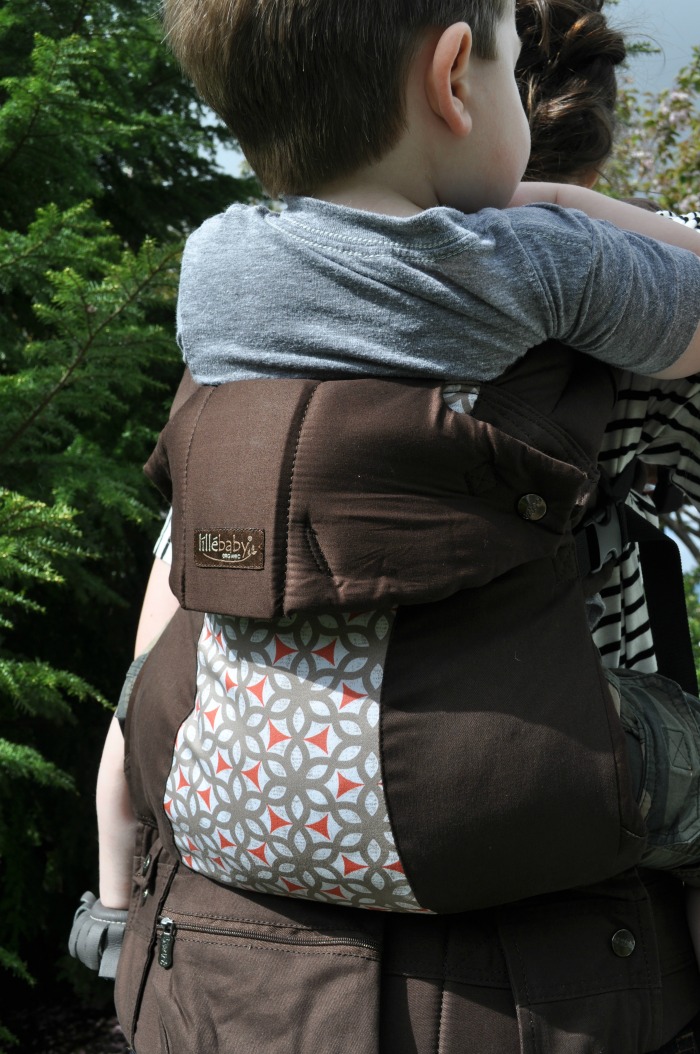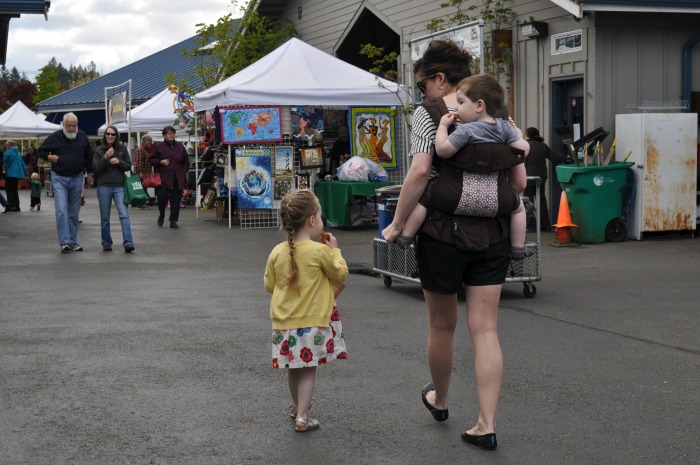 Yep, a day at the market is 100 times more enjoyable with my 20 month old on my back. He enjoys it because he can see everything I see while being close to mama, and I enjoy it because I know he is safe. At 35 pounds he is on the bigger end of being worn, but as you can see, he settles well into the seat of our lillebaby carrier which is suitable for little ones 7-45 pounds. The torso panel is tall so he can't arch back and the base is wide so he stays in an ergonomically correct position. lillebaby carriers are toddlerworthy in my book.
But lillebaby carriers stretch far beyond toddlerhood on both ends of the spectrum and offer 6 carrying positions …

The beauty of the lillebaby carrier is its versatility. It's called the COMPLETE! because it truly covers all babywearing stages. Even more, it solves the babywearing "problem" of what to do in that in between stage usually around 4 months where your baby is too big for the fetal (or frog) position, but not big enough to straddle your waist with their legs out. This is all thanks to the 2 base sizes – narrow/infant and wide/"regular". You choose which base matches your little one's legs best and simply snap the base to the proper setting. It's super easy and makes the lillebaby carrier the only one you'll ever need.
This is a great visual of the "babywearing gap" and what positions are appropriate at each stage …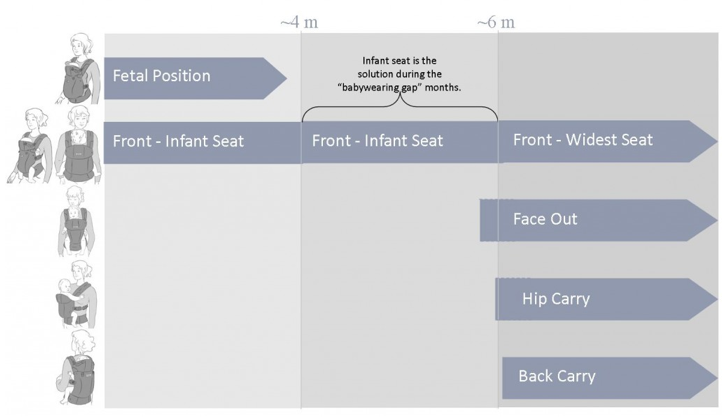 The team at lillebaby has done an extensive amount of research on proper positioning and babywearing ergonomics. Take a gander at all the details and you'll see what I mean. Some of my favorite features of the lillebaby include the padded front chest strap for back carries, lumbar support for front carries and the HUGE array of designs and organic fabric options. And yes, the lumbar support looks silly, almost like the back supports my dad wears when he works in the yard, but let me tell you if you're babywearing for any length of time, you'll fall in love with this component of the lillebaby. It is so crazy comfortable!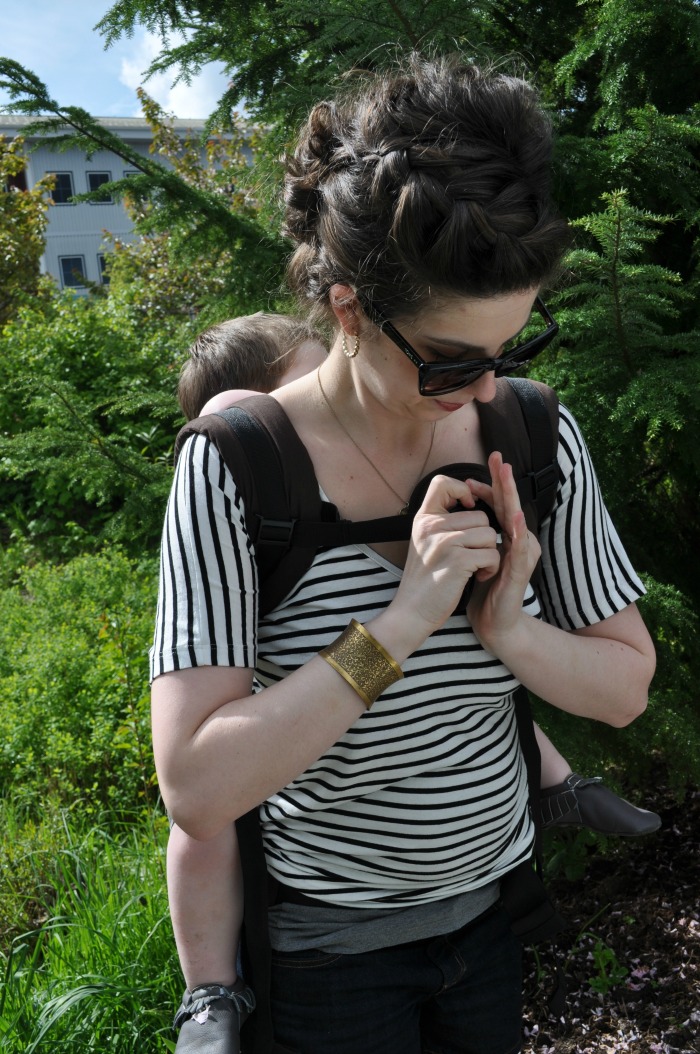 Ranging from $115-$149, the lillebaby COMPLETE! is a fabulous piece to add to your registry or Mother's Day wish list. I mean, what better way to celebrate motherhood than by keeping your little one close! Get ready to swoon over all the Ty Pennington designs!