Lillebaby COMPLETE Carrier Review
Lillebaby was founded in 2001 on a solid Scandinavian foundation – the idea that functional and beautiful everyday items should be available to everyone. After years of research and development with a team of moms, dads, designers, a chiropractor, a rock climber, pediatricians, fashion consultants, and safety experts, the Lillebaby COMPLETE Baby Carrier was born. Why named COMPLETE? Because "COMPLETE was originally the project name as we were making the next generation of baby carriers. Our mission was to design a baby carrier that was complete in every way; complete in comfort, functionality, safety and style. The final question was "is it complete"? The answer is the reason it got its name."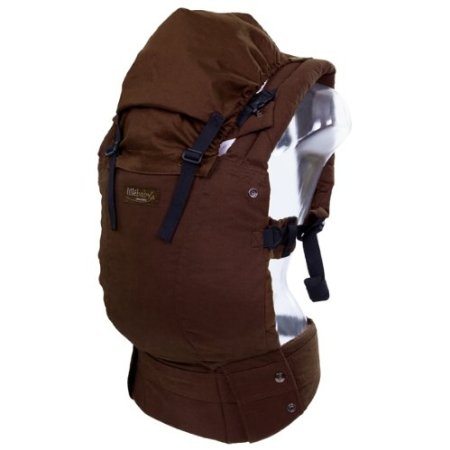 This carrier has combined several features of long-loved carrier brands such as the Ergo and Beco to make one versatile item. With a weight capacity range of 7 lbs to 45 lb and a weight of only 1.34 lbs, this can easily be the only carrier you ever need.
Out of the box, this carrier has three pieces. There is the actual carrier, a removable sleeping hood, and a removable lumbar support piece. As with any carrier, before using it you should read the manual to make sure you understand what all the parts are for. I was able to figure out most of the COMPLETE without reading the manual, but it is always better to be safe!
The removable lumbar support is a great feature. I have never had back issues, but I know plenty of moms that do and any additional support you can get while hauling a baby around has to help! The back piece adds stability and also keeps the waist belt from riding up and digging into your waist (the nice way of me saying that it didn't jab my love handles as much.) I used it about half of the time I used the carrier and it did make me feel more stable.
However, I am really short-waisted and didn't find the additional stability outweighed the added bulk for short trips. If I was wearing the carrier for a long time, like a trip to the zoo for example, I would use the lumbar support. For my regular life of running from car to store back to car to park for a bit back to car, the lumbar support wasn't working for me. Overall, this feature gets a thumbs up just because it even exists and comes with the carrier.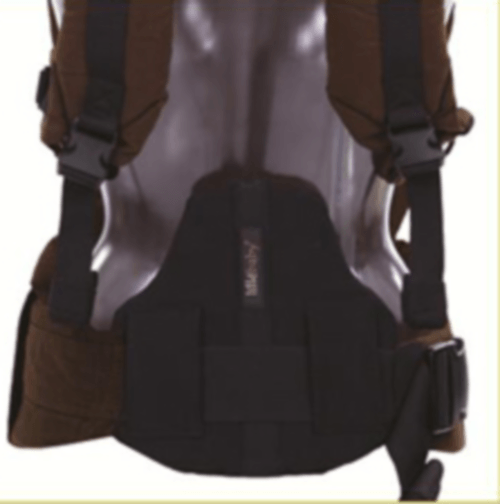 The detachable hood feature is genius. I spent many an hour walking around in the Ergo with the hood up while my son slept. The fact that the COMPLETE found a way to incorporate a hood in their design is such a beneficial feature, especially for young babies. It holds their head up while they are sleeping and keeps them protected from sun. Also, removable means easily washable. I may or may not have dropped a lot of ice cream on the hood of my Ergo over the years and always found it annoying that I had to wash the whole carrier to get just the hood cleaned. Again, thumbs up for this feature.
Once you get past the removable pieces, how does the actual carrier stack up?
Material
The organic COMPLETE exterior is made from soft brushed organic cotton. The inside is lined with organic sateen cotton. When I first touched it the softness of the material, exterior and lining, stood out. It felt so much more snuggly and luxurious than any other carriers I have used. While most carriers that have straps and buckles go with hearty cotton twill that is a little rough to the touch, the COMPLETE has managed to combine that strength with a blanket like softness. We are talking rub-on-your-cheek-soft here, people. I haven't had the carrier for years, so I can't say how it holds up over a long time, but it feels sturdy.
The buckles are plastic and are a little stiff when you start using the carrier, but that is pretty standard in my experience. Better too stiff than too weak in my opinion. The construction seems quality as I found no loose threads or other such flaws.
Seat Adjustment
The seat area of the carrier adjusts to a narrow or wide position to allow for proper hip positioning depending on the age of the child. Adjusting it is easy – all you have to do is slide the waist belt in or out of a couple of fabric loops. If you choose the narrow option the extra fabric of the seat area snaps together inside the seat pocket.
I thought that having the snaps in the seat area might be uncomfortable for my child, but he never seemed bothered by it. Maybe it is because he is a in a diaper that provides some extra padding? Whatever the reason, after the first long day of wearing him with the snaps fastened my concern disappeared.
Infant Use
The COMPLETE has a several features that are useful with small infants. The weight minimum for this carrier is 7 lbs, so you really can use it from the newborn stage in most cases. The first infant feature is that there is no additional insert needed. The inside of the carrier pocket has a strap with a buckle that you can fasten around a baby's waist to secure them into the carrier. The strap is required for babies under 11 lbs, and is suggested for older babies just for added security. For the record, I just removed the strap entirely and left it at home when using it with my one year old.
The next infant feature is the adjustable neck support. This is a padded flap that pops up to support a small baby's head when they are facing in. It allows babies who are young and awake to have head support while still letting them look around. No more mom holding the baby's head with one hand!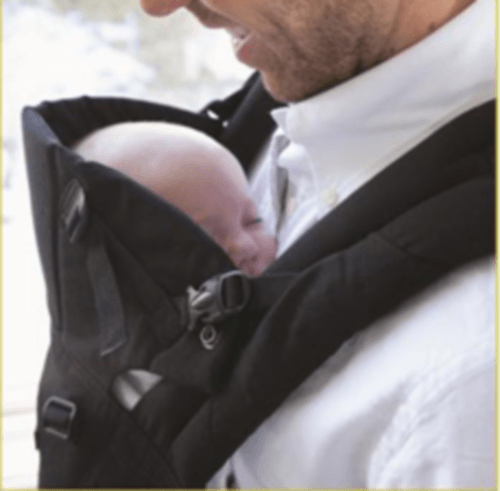 The COMPLETE is billed as having a fetal hold option. This sounds fancy, but really it is just what moms have been doing with infants for years: rolling up a blanket and putting in under a newborn's bottom, making a seat so you can hold them on your chest in the fetal position. I'm glad that they embrace this, but don't think there is anything super special about it.
Regular Use
The COMPLETE lets you carry your older baby facing in, facing out, on your hip, or on your back. If you have used a Bjorn or Cybex or Beco, you are familiar with all these positions and how they work. I found this carrier very easy to use, even while holding a wiggly infant. Because the leg openings are formed when you put the arm straps on, there is no cumbersome trying to shove baby legs into a pre-made hole.
Comfort Features
All of the webbing straps on the COMPLETE have some additional padding. The chest strap has a padded oval that goes between you and the buckle. This provides extra comfort and makes it easier to connect the strap when you are wearing your child on the front of you. Also, the side straps have a bit of padding along the webbing, adding comfort and preventing the webbing from digging into your sides. The shoulder straps are padded, obviously, and I found them comfortable. I can easily go for two hours wearing my child in this carrier without any discomfort.
The straps of the COMPLETE can be crossed in the back when you are carrying the baby on the front of you. This is nice if you have trouble reaching the back connector strap or if you are petite and want a snug fit. I know a lot of people prefer the Beco because of the cross strap option, so it was a wise decision for Lillebaby to add this feature. I have bendy arms and am not petite so I prefer to use the straps backpack style, but again, the COMPLETE gets a thumbs up for providing this option.
Additional Add On Items
There are a few nice accessories you can buy for this carrier that I think are pretty cool.
Stirrups: For $13.50 you can buy stirrups that attach to the hip belt and allow your child to have a place to rest their feet when they are riding in the back position. These not only provide comfort for your child, but they keep you comfortable by balancing their weight between your hips more evenly. And maybe keep them from kicking you quite so often. Maybe.
Slip Covers: For $25 you can purchase a pink or blue 100% organic jersey knit slipcover. This allows you to change the look of your carrier by slipping it over the straps and waistband. It also provides a protective layer between the carrier and a super drooly or messy baby.
Teething Pads: 100% organic terry cloth teething pads attach to the straps and give teething babies a place to chew while protecting the straps.
Overall
I wish this carrier existed three years ago when I had my first child. I feel like I had to buy 3 different carriers to get all the features Lillebaby put into one. I have actually sold my Ergo and Cybex since getting this carrier and the only feature I am missing is a pocket for my keys. The organic COMPLETE costs $135, so the same price as an organic Ergo. It isn't cheap by any means, but is comparable. This carrier is really well designed , executed, and is…COMPLETE!
BUY A LILLEBABY COMPLETE HERE!
*Disclosure: Lillebaby provided us with a COMPLETE carrier to review. Of course, our opinions, statements and reviews are completely our own.