I have a confession to make. I'm not necessarily proud of it, but for awhile there I was obsessed with baby carriers. I owned seven at one time! Let me try to explain.
With my first born, I bought an Ergobaby carrier and used that until he learned to walk. It was fine, and it worked, but I didn't really know there were other options out there. When I got pregnant with my second baby, I started doing research. Holy options! I sold my Ergo to a local mom and got to shopping. I had a few wraps, a ring sling, and three various buckle carriers. They were all similar to the Ergo, but in the same sentence, so different.
Hands down, my Lillebaby All Seasons is the one I grab for most often. I find it to be more comfortable than any other carrier I've tried. Comfort is key, but there's a lot more to it. Let's dive in, shall we?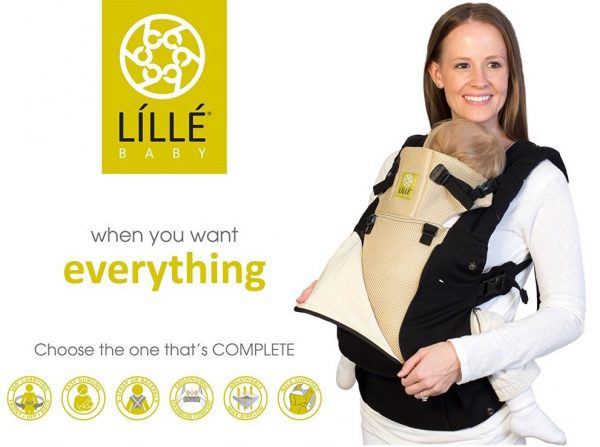 My daughter is a peanut – at 10 months she weighed a whopping 16.5 pounds. She's also short. I don't remember how tall she is, but her percentage was 9%. She's little!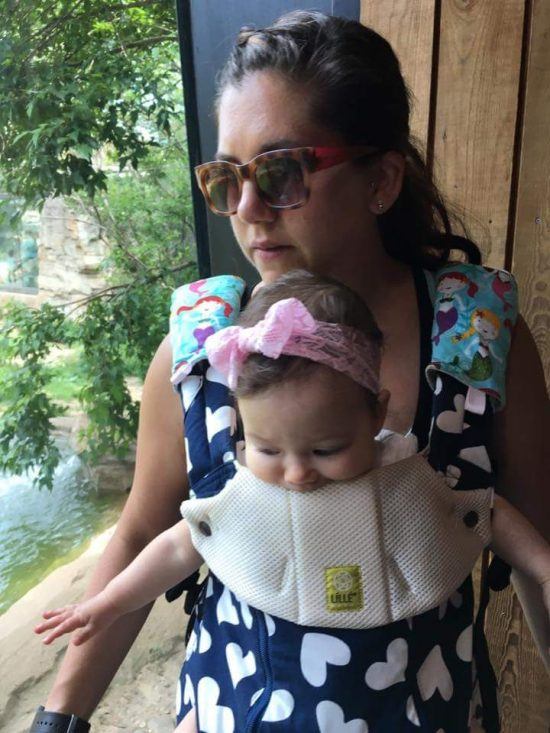 I find my daughter doesn't fit quite as well in other popular carriers (like a Tula) because she is so petite. In the Lillebaby, though, you're able to adjust the back panel to accomodate smaller hips. It's an ergonomic carrier, which means it keeps baby's hips in an ergonomic position and doesn't strain them.
Lillebaby is very popular partially due to the fact that the carriers offer the wearer to use various positions – including facing baby in or out! That alone is what sold me on this carrier. It is so nice to have options! Sometimes, my daughter is eager to be stimulated and watch what's happening around her. Other times, she is sleepy and likes to nap on my chest. Being able to wear her facing in or out depending on situation is a great feature. There are actually six different carry positions with this carrier.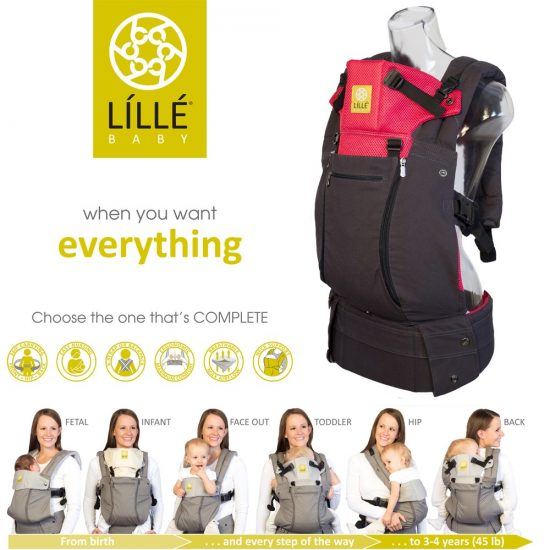 The All Seasons is called as such because the center panel on the carrier can be unzipped. This reveals a mesh panel, which allows the carrier to breathe a bit in hot environments.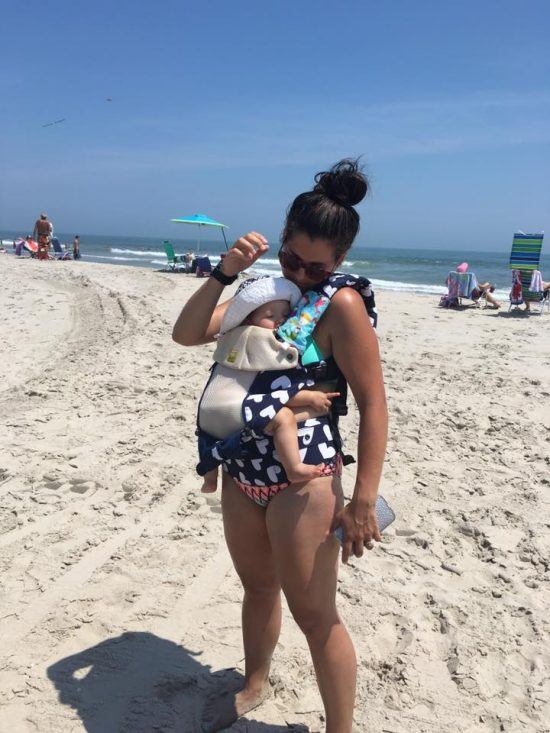 Remember that time I had to wear my daughter for two hours on the beach in order to nap? I know, I know. I have a hard life.
This particular carrier is one of the only SSC (soft structured carrier) that doesn't require an insert to wear newborns (they recommend once baby hits 7 lbs). This makes it much less bulky and, in my opinion, more comfortable. The shoulder straps are padded and can even be criss-crossed to allow for even more lumbar support. And, speaking of lumbar, there's an additional (removable) pad on the waist band helps prevent back pain.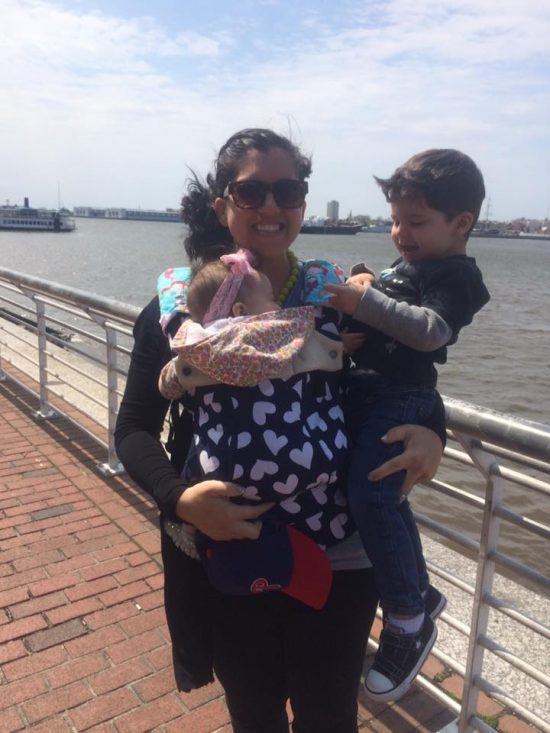 My three year old doesn't like being worn anymore, but if he did – I could! The Lillebaby can be used to carry a child weighing up to 45 pounds! I would likely carry him on my back if we had somewhere that required a lot of walking, like an airport or amusement park.
I completely recommend the Lillebaby to anyone looking into babywearing. It is incredibly easy to put on, adjust, and wear. It is available for $139.99 from Amazon, or check out the Lillebaby site here!