Luca & Company FunPod Video Spotlight
If your toddlers are anything like mine were, they always want to "help" in the kitchen. They want to grab a chair, stand on their tip toes and be right in the mix of things. If you let them crawl up on the counter and dig into the mixing bowl, they probably would do that too. That isn't very safe though.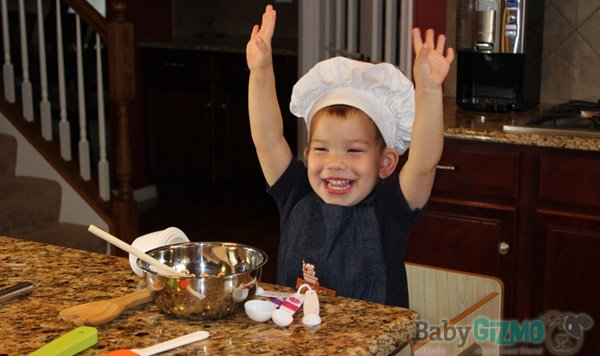 If you are a parent (or a grandparent!) who likes to have the little ones help out in the kitchen, the FunPod is the product for you! It comes from a company in the US called Luca & Company. The FunPod was designed by a UK mom who wanted her daughter to participate in cooking activities safely.
This kitchen product is a safe and sturdy structure that provides a safe environment to get toddlers from 12 months up (they have to be able to stand on their own!) to six years up to the kitchen counter (not ON the counter but TO the counter!) on their own platform to help, interact, learn and play.
The FunPod can also be used for water play in the sink or painting and crafts to keep kids close and engaged while you cook.
To see the FunPod up close and personal, take a peek at our Baby Gizmo Video below:
For more information on the FunPod, you can visit the Luca & Company website at: http://www.lucaandcompany.com/products/the-funpod/
*Disclosure: Even though this is a sponsored post, all thoughts, opinions and statements are my own.