Flowers have been a go-to gift for centuries because a bouquet of beautiful flowers can brighten anyone's day. With Mother's Day this weekend and many more birthdays, holidays, anniversaries and other celebrations to come, we have a great gift idea for that special lady in your life. It can be for mom, grandma, a sister, neighbor, best friend or even yourself. Yes, you can treat yourself, why not?!
Bloomsybox is a new way to give fresh cut, gorgeous flowers and this is the gift that keeps on giving. Bloomsybox is a flower subscription-based service in which they send monthly flowers from the farms to homes and businesses. If you gift a Bloomsybox subscription to someone special, they will get fresh and unique flowers delivered to their door that are sourced direct from suppliers in South America, Holland, Thailand and California. What does that mean for you? They cut out the expensive middle man so the prices are reasonable.
It's so easy to do. You pick your plan, they pick the flowers, and they send them to the recipient monthly. Ours arrived in a red and white box like this from FedEx.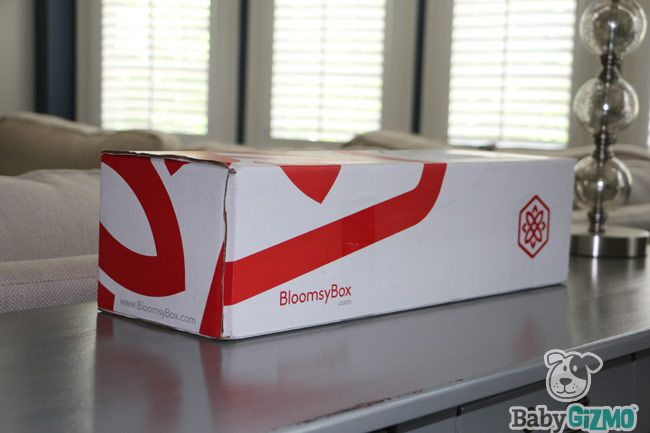 This month we received a beautiful, hand-cut bouquet of Alstroemerias. The hand tied bunch came wrapped and secured in the box with a note about the flowers. It was so exciting to open this beautifully packed box, and the scent was just incredible!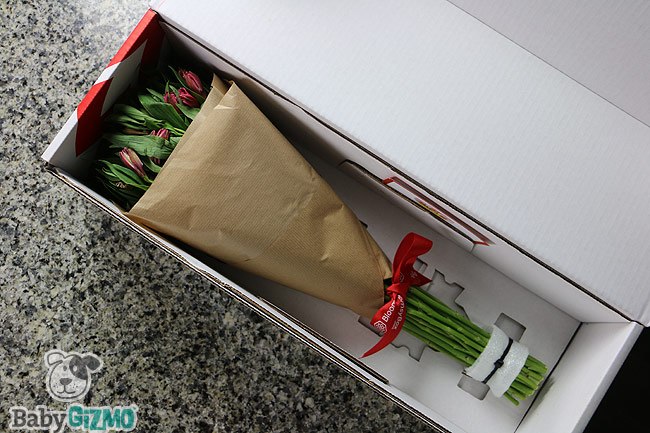 I love that Bloomsybox only sends single variety bunches so there are no mixed bouquets with unnecessarily "filler" flowers and extras that you don't like or want.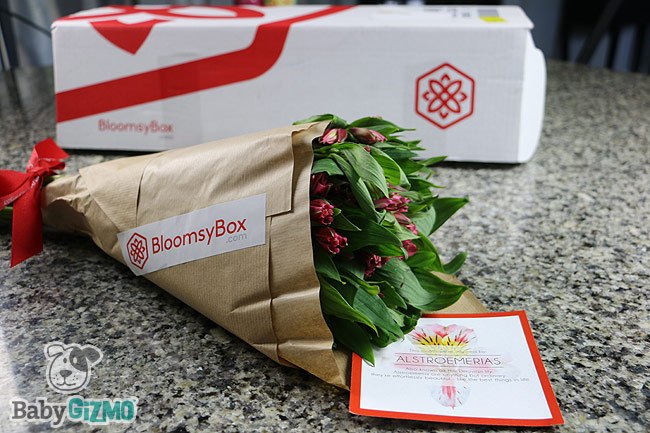 The flowers are cut 2-4 days before you receive them, and have usually not bloomed yet, so that you have the longest-lasting bouquet possible. This is how our bouquet arrived and the note said they would start to bloom within the next 48 hours.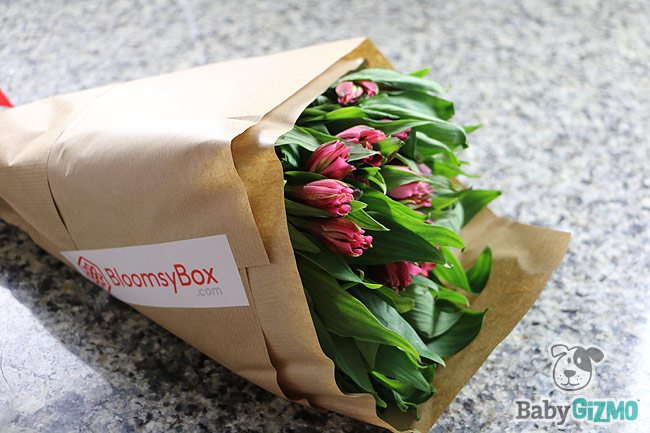 24 hours after putting the flowers in a vase of water with the included flower food packet, our bouquet was beautiful and blooming! They make our whole kitchen look better and you can't help but smile when you walk in the room and see delightful, fresh cut flowers like this.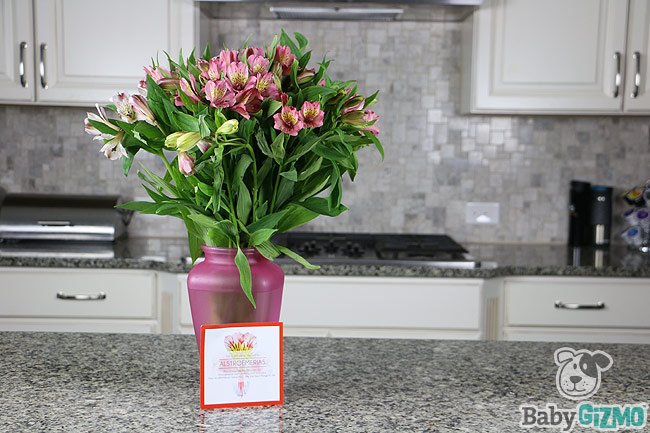 There are three main options when you are ordering a Bloomsybox subscription for your special someone. You can choose from:
Small Bloomsybox (12-18 stems) – $34.99/month
Medium Bloomsybox (20-30 stems) – $38.99/month
Large Bloomsybox – $48.99/month
(Note: If you prepay for a 3-month, 6-month or a 12-month subscription, the price is actually a little bit cheaper than that.)
Plus, you get FREE SHIPPING on every bouquet! Yep, those prices include the shipping. Don't you hate it when you go to order flowers for someone and they tack on like $15-$20 in shipping (and "handling") charges? Me too. Bloomsybox isn't like that. It's FREE SHIPPING all the time.
If you are looking for a new way to send flowers, and you want to send the gift that keeps on giving to your special someone, check them out! You can find out all the information on their website at www.bloomsybox.com.
*Disclosure: This post was sponsored by Bloomsybox.