Make Teeth Brushing Fun with Toothtunes
This is a sponsored post written by me on behalf of Tooth Tunes.
Do you know how much easier it is to get kids to do everyday things if it is fun? Let's say teeth brushing. We need them to brush their teeth 2-3 times a day but most kids just look at it as a chore. They have to take time out of their busy play schedule to brush their teeth so they usually want to fly through the process. If I let them, my kids would stick the brush in their mouth for 10 seconds and claim that they were done brushing their teeth. I don't let that happen.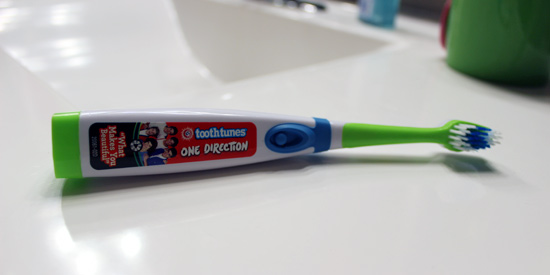 Good dental hygiene is super important for everyone and it's our duty as parent to teach good habits. We all know the "sing happy birthday" trick for getting kids to properly wash their hands but that won't work with teeth brushing. Tell a 7 year old to sing happy birthday while brushing his teeth and you'll have toothpaste sprayed all over the bathroom while he attempts it. Plus, that wouldn't be long enough to sufficiently get his teeth clean.
When we were approached to try out the Toothtunes tooth brushes, we jumped all over it. These are regular toothbrushes that play 2 minutes of popular music to make teeth brushing fun! Plus, the 2 minutes of music encourages to brush the entire time the music is playing! In case you didn't know, dentists' recommended length of brushing is 2 minutes. Very convenient, right?!?
These toothbrushes contain a music in your mouth technology which means that "sound vibrations stream from the bristles through your teeth – so you hear the music in your head!" I was skeptical at first, but my nine year old verified it and she would tell me if it didn't really work! The first thing she said was "I really can hear the music in my head! Seriously, mom, I can hear the music much better when the brush is in my mouth and actually brushing!"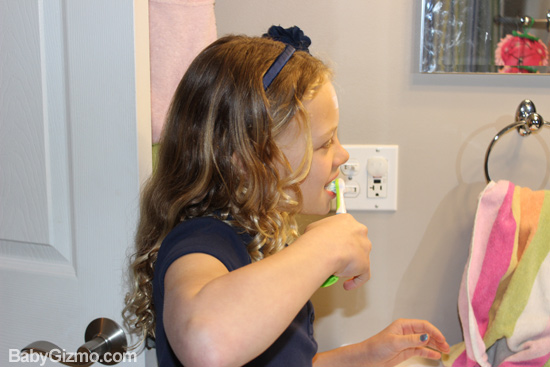 Hmmm…sounds like a great incentive to brush your teeth for the entire time the song is on, if you ask me!!
It takes teeth brushing from being a chore to a fun activity that the kids want to do. Honestly, my kids love them! My daughter rocks out to "What Makes You Beautiful" by One Direction and my son rocks out to "Rock and Roll All Nite" by Kiss. Full disclosure: there is quite a bit of dancing that happens during teeth brushing time now! 🙂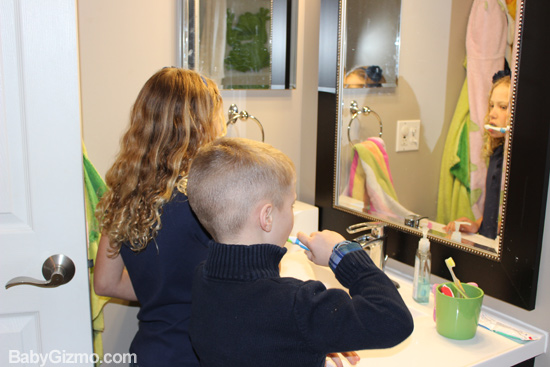 Disclosure: This is a sponsored post written by me on behalf of Tooth Tunes. As always, all thoughts, opinions, and statements are our own.