How to Make a Veggie Handbag and Shoes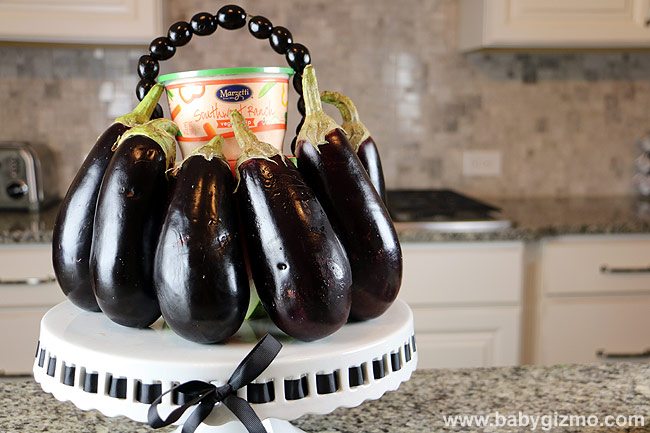 Even after becoming a mom and becoming swamped in homework, carpool and recitals, getting together with your girlfriends is a sanity-saver. It's nice to dedicate a little time for a "Girls Night In" with girlfriends. Sending the husband and kids out for a few hours and organizing a little time to hang out, chat, sip some wine and just decompress is needed from time to time. Sure, it ends up turning into a chat fest about the sports politics drama, the upcoming cheer competition or the fact that while you were ready for the tween girl drama, you had no idea that boys could be little jerks to each other too, but nonetheless, it is a time to just hang out with the girls.
When the Marzetti® brand came to us and asked us to re-create their Produce Handbag and Shoes for a good cause, we jumped on board. The Produce Handbag and Shoes is a great centerpiece and conversation starter for a girls night in!
As part of our partnership with Marzetti and for the next campaign supporting amazing organizations like Girls on the Run, we are showing you how easy it is to make this fu Veggie Handbag and Shoes. Marzetti is helping you make your fruits and vegetables more fun than they've ever been.
Watch the below stop-motion video of veggie handbag and shoes come to life. For every Like or share it receives on Facebook, Marzetti will donate $1, up to $5,000, to Girls on the Run! That's right, all you have to do is watch this stop-motion video, like it and/or share it and they give to Girls on the Run!
Meeting twice a week in small teams of 8-20 girls, they teach life skills through dynamic, interactive lessons and running games. The 24-lesson curriculum is taught by certified Girls on the Run coaches and includes three parts: understanding ourselves, valuing relationships and teamwork and understanding how we connect with and shape the world at large.
Want to make your own? Here's how…
Ingredients:
One (1) Watermelon
Ten (10) Eggplants
Black Olives
Metal Hanger Wire
Fennel
Mint
Toothpicks
Marzetti® Southwest Ranch Dip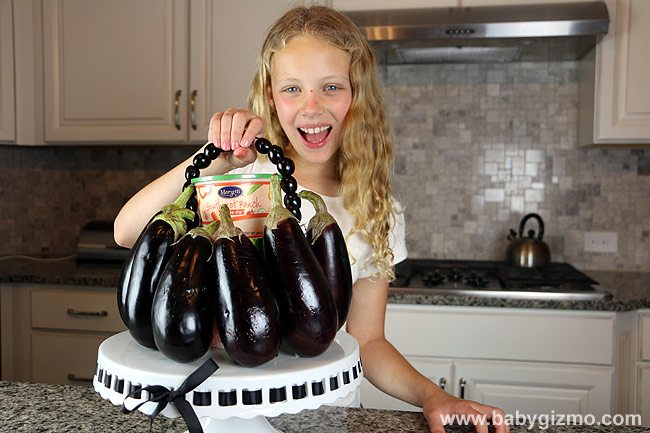 Directions:
WATCH THE VIDEO ABOVE! 🙂
Even though our handbag turned out a bit different than the video, we think it looks great. Plus, this project introduced us to our new favorite veggie dip – Marzetti Southwest Ranch Veggie Dip. We served it at my son's First Communion this past weekend and it was the sleeper hit with everyone. Out of all the food that I made and served (think elaborate Vanilla Strawberry Cross Cake!), the Southwest Ranch Dip was the item most commented on. Yep, it beat out the homemade cake!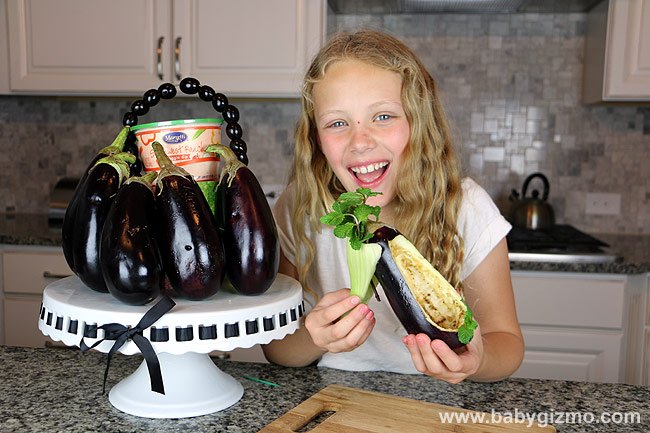 To help you get started on trying this yourself, print this coupon for $1 off any Marzetti® Veggie Dips! MARZETTI COUPON HERE
We'd love to see your finished product!
Disclosure: I have been invited to participate in a Marzetti ambassador program. This post is sponsored by Marzetti and product has been provided by them. The opinions and ideas expressed here are my own.