When it comes to breastfeeding supplies I can rattle on and on about my favorite nursing tanks, bras and other accessories. When you're going to be snuggling that little one around the clock, you just gotta know that there are a number of essentials! But one of my very top, ultimate favorites is Making Mama's Milk & More Cookies.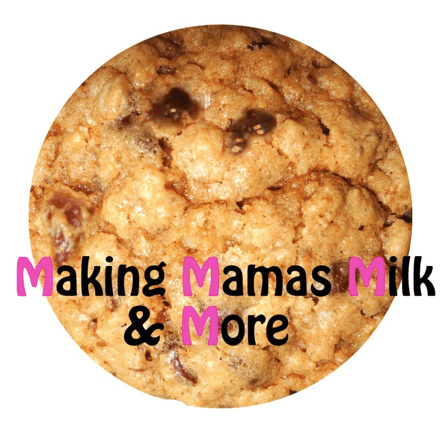 Here's the scoop … one breastfeeding mama saw a need for mamas to have a quick, healthy snack that would not only give her the necessary energy and protein to care for her baby, but also a supplement boost to help her milk supply. Making Mama's Milk & More Cookies are just that – they are packed with nutrition and a number of supplements that aid in breast milk production. So, dealing with low supply? Want to sustain an already established supply? These lactation cookies are for you!
I can personally vouch for the amazing flavor of these cookies – they're top notch! And, coming from a self-proclaiming cookie connoisseur that's saying somethin'! But more importantly, I absolutely notice a difference in my milk supply. It's no wonder since they are packed with galactogogues like fenugreek, brewer's yeast, flax seed, oats and whole wheat flour. Plus, these lactation cookies are totally organic and are dairy-free. Dairy-free is key for mamas who may be eliminating dairy from their diets to help little one's with sensitive tummies.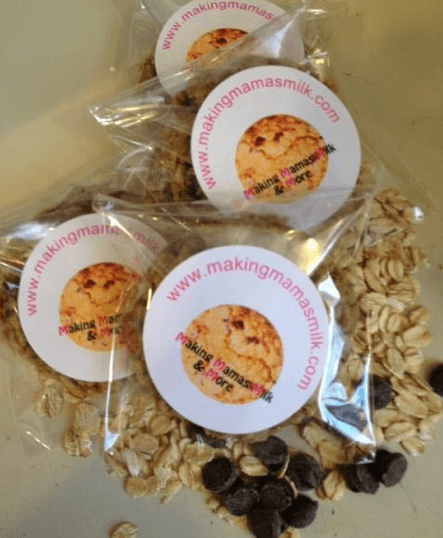 With Making Mama's Milk & More Cookies you can choose from a one-time order or a monthly subscription. By special request you can also get a gluten free version! So, will it be oatmeal chocolate chip, oatmeal raisin, oatmeal white chocolate cranberry, oatmeal butterscotch or oatmeal pumpkin spice? Place your order here and like Making Mama's Milk & More Cookies on Facebook!