Mamas & Papas Armadillo Flip Stroller (VIDEO)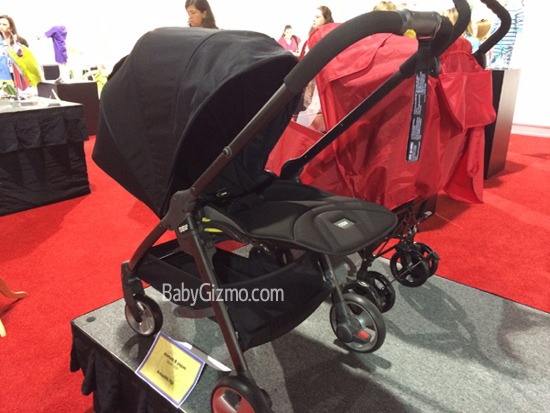 Looking for a lighter-weight stroller with a reversible seat, newborn-ready, lay flat recline and gigantic canopy? You might want to consider the Mamas & Papas Armadillo Flip stroller that is coming out in a couple months. In November of this year, the newest addition to the Mamas & Papas line of strollers only weighs 20 lbs, has a one-handed fold and will retail for $500.  We had the opportunity to check out this stroller up close and personal at the ABC Kids Expo in Las Vegas this week and wanted to bring you the highlights.
Take a peek at our Baby Gizmo video below.