Maternity clothes are definitely an investment because you can't wear them forever. Or can you? These clothes aren't cheap and you are only in them for nine months so why not buy maternity clothes that you can wear after your baby is here.
There is an awesome company called Boob Design that makes amazing maternity clothes that can be worn after you give birth, too. Their no limit pants, for example, have been worn by yours truly every day I want to lounge or work out or just be comfortable, and I'm not pregnant. Clothes like these are the perfect companion for nursing moms, moms who exercise, or moms who just want to be cute and comfortable. They also make fabulous maternity and nursing dresses that you can wear a whole lot longer than nine months.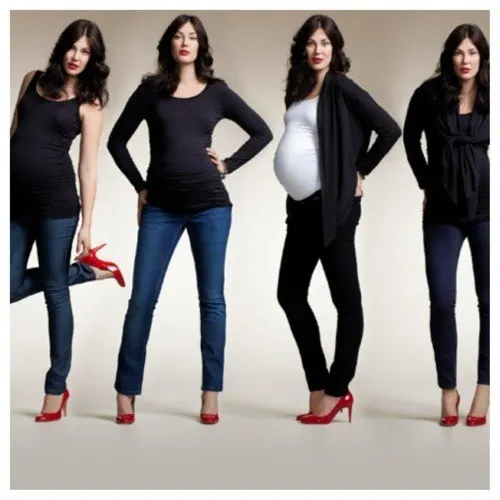 Maxi dresses are a perfect example of a clothing piece that can be worn maternity, or after baby is here. I shop at Target so much it's sick, and the Liz Lange maternity section never ceases to amaze me. Again, I'm not pregnant, and I'm also not overweight or plus size by any means and these clothes work for me! Just recently I purchased a maternity maxi dress because it was cute and it worked. The frugal shopper in me said- "Candice, you can also wear this dress when you're pregnant again sometime down the line!", so I bought it.
When you're shopping for maternity clothes, buy staple pieces that will work for you after baby is here because clothing items like this DO exist. After baby is here, keep your eye out in the maternity section, too. You may find some gems that you can wear now and later again. Make your dollar stretch even further!
Once baby is here, you can also check KidsWorld.com for baby clothes.
What were your staple maternity pieces when you were pregnant? Were you able to wear any of them after your baby was born?