Medela Freestyle Electric Breast Pump Review
When I was pregnant with my first, I had a long list of baby essentials I was convinced I needed. Everything from the Moby Wrap to the Boppy to the Bumbo, the Jumbo, the Mumbo, the who knows what. Honestly, this time around as I'm pregnant with my second, the only thing that was really on my list of must haves was an electric breast pump. I am not exaggerating when I say that I literally could not have survived without an electric breast pump the first time around and I'm pretty sure it will be the same this time, too.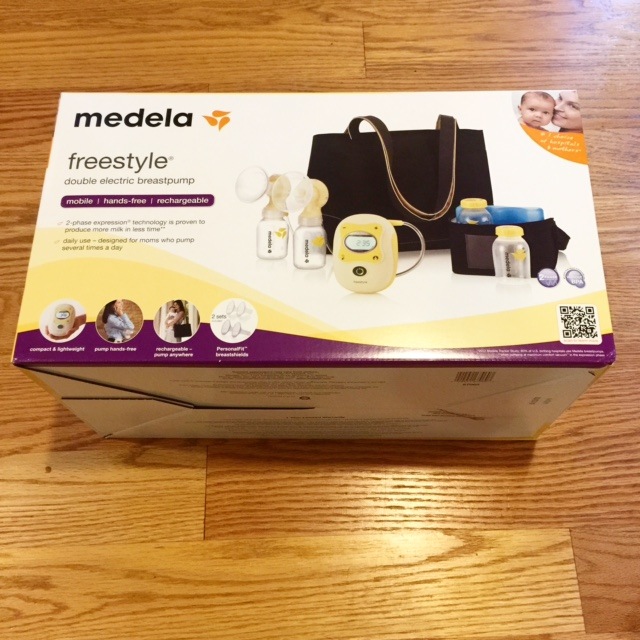 The Medela Freestyle Double Electric Breast Pump retails for $315 and you can check it out here. This pump is lightweight, portable, hands-free, and efficient–I'm not sure a mother could want more from a breast pump! Let's take a look.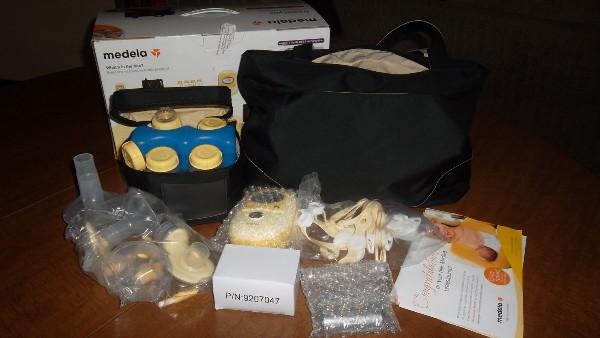 Included in your Medela Freestyle Pump box you'll find :
-A compact pump with a digital display and timer. It is so small and convenient, it fits in the palm of my hand. That makes carrying it on the go and using it at work or anywhere beside your home super easy.
-4 breast milk bottles with lids for feeding and storage.
– Ice pack that keeps breastmilk bottles cool.
-Removable cooler bag that holds four breastmilk bottles.
-Double pumping kit with 2 sizes of breastshields to ensure the perfect fit.
-Hands free kit and mobility accessories.
– Power cord to charge the battery or to pump while plugged into an outlet.
– Rechargeable battery.
-Super cute tote that easily holds all of the above.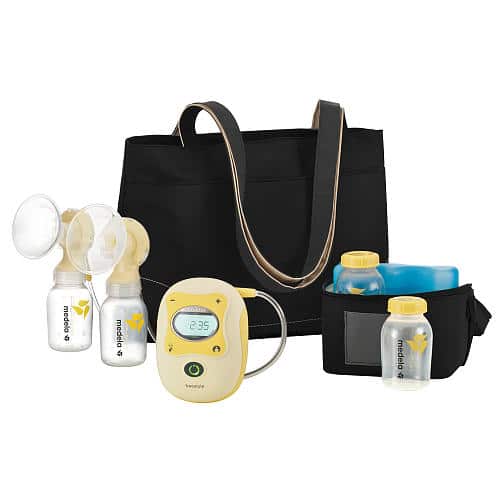 Here are some of my personal favorite things about the Medela Freestyle:
1. Ease of Use. The Medela Freestyle comes with easy instructions, not a lot of parts, and took me only 5 minutes to put together. I like simple instructions and use and this pump is just that.
2. Effectiveness. When I use a breastpump, I want one that works fast, efficiently, and gets the job done. This baby has great power but you can set it very low if you don't need a mega pumping job like I might. You can set it to different speeds so whatever your need from this pump might be, there's a mode for that!
3. Convenience. From the packaging, to the product, it is so convenient. I love that everything fits inside of the included tote bag and that the bag is actually cute! This would make for a great travel pump or one to take to work with you. It's portable so you can literally take it anywhere.
4. Memory. This pump is like your new pal. It's built in memory will learn your last sessions so you can set it to perform the previous session. I like a friend who remembers little things like that.
5. Thoughtful Accessories. The ice pack, the cooler, the pocket in the tote bag, this set really does have great accessories that are going to help make your breastfeeding journey that much easier and more enjoyable!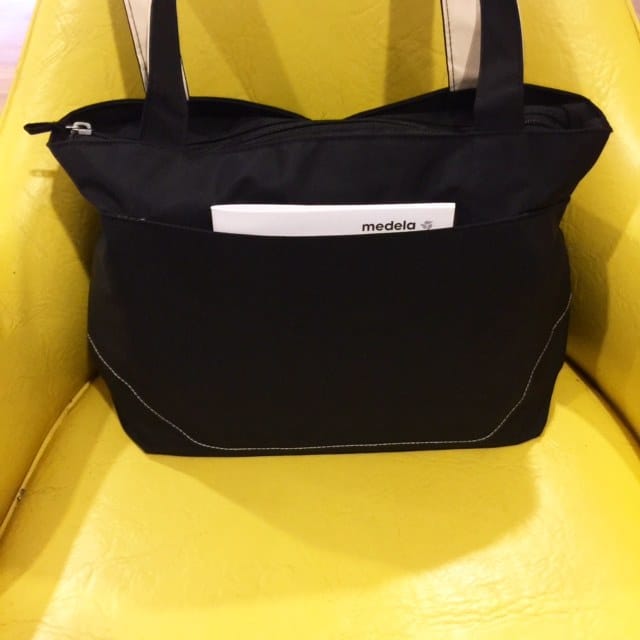 Overall, I give this product two thumbs way up. While the $315 price tag may seem steep, if you use a breastpump as frequently as I do and for as long as I do, it's worth every single penny and then some. Mothers who are on this breastfeeding journey for the long haul need something that will make their experience easier, better, and not break down half way through! Unless you're someone who only pumps for the first month, I highly suggest making the investment.
BUY The Medela Freestyle Electric Breast Pump HERE
Something worth mentioning is the amazing new program Medela offers now called Medela Recycles. This program is focused on helping moms who have finished their breastfeeding journey help another mom start hers. Each pump they receive through the program supports the donation of new breastpumps to Ronald McDonald House Charities. Once you're done with your pump, if you know you will no longer use it in the future, be sure to check out this amazing and very worthy program. The easy act of recycling will support another mom on her breastfeeding journey during a challenging time! Read more about this here.
Have you ever used the Medela Freestyle? Leave us a comment and let us know!