Meet the newest Historical American Girl Doll – Caroline Abbott
We had the fantastic opportunity to introduce you to the newest (and thirteenth!) historical American Girl doll – Caroline Abbott. I can't tell you how excited my daughter was to tell you all about her new "twin".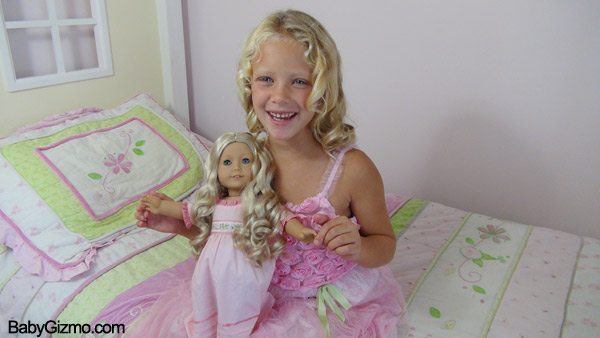 Caroline lived 200 years ago during the War of 1812. She is a brave and independent nine-year-old girl who shows girls how to stay steady and believe in themselves during difficult times through her six historical books written by author and social historian Kathleen Ernst.
We love that Caroline teaches girls that they can navigate challenges by staying strong, making good decisions, and taking action. Her inspiring stories of courage and kindness show girls how they can be their own real everyday hero.
Living with her family in Sackets Harbor, New York, Caroline loves sailing with her shipbuilder father, and she even dreams of captaining her own ship one day. But after British sailors capture her father and cousin, Caroline does her best to keep the promise she makes to her father to stay steady and ride storms through to better weather. In the end, Caroline finds–and proves–her own steadiness and strength as she navigates the challenges of wartime.
The Caroline Abbott doll, books and accessories will be available on September 4, 2012, through American Girl's catalogue, at americangirl.com, and at American Girl retail locations.