Melissa and Doug Picture Bingo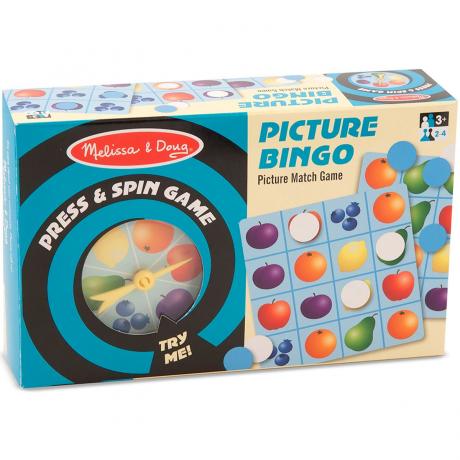 We are now at the point where we can play board games with our three year old daughter and the pieces won't get thrown around and she will actually sit for more than 30 seconds to play. I know, it's a miracle. So recently, we got this Melissa and Doug Picture Bingo game as it's aimed at children aged 3 years and up, and thought we'd give it a shot. It's a hit!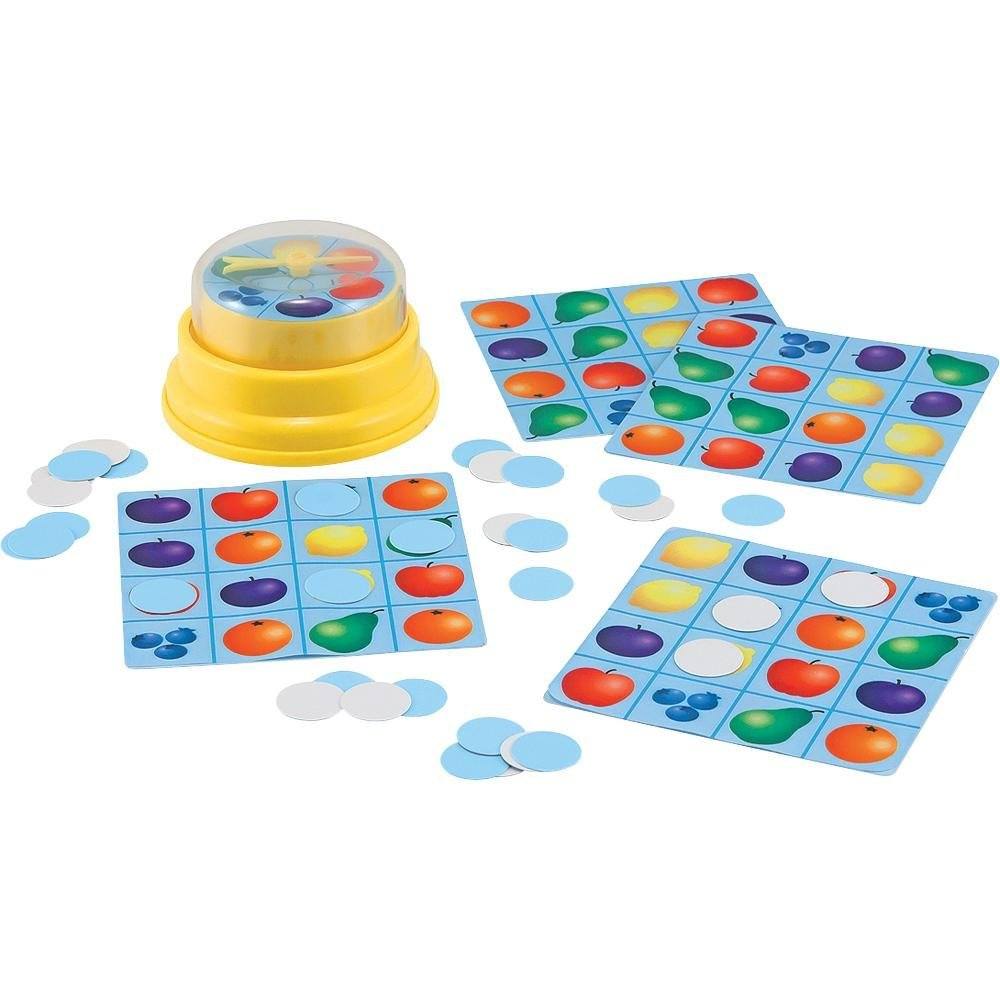 The game comes with four picture bingo cards with various different colored fruit on them- a green pear, red apple, yellow lemon etc, so it's not confusing at all. Then you have a large, round spinner that has the same various fruit on (I must say, kids love the spinner. I also have a 16 month old, and the two of them just keeping pushing this spinner all. the. time.) Each player takes a turn to push down on the spinner, and whatever fruit the spinner lands on, that player then takes a marker and covers it on their card. The first player to get four markers in a line going horizontally, vertically or diagonally is the winner!
It's a really simple game that is great for young children, but that brings the whole family together. And at $5.99 on Amazon at the moment, that's a pretty great deal! It also encourages fine motor skills in your little one, and interpersonal skills. Win win!