Mini and Me- Matching Wardrobe Ideas For You And Your Kids
Fact: I am really into wearing matching clothes with my son sometimes. No, we don't do it everyday, but I do it when we can. Whether it be coordinating shoes, wearing the same tee, or something else, I think it's so cute and we're all about it. Today I wanted to do a fun post about Mini and Me fashion to give you all some matching wardrobe ideas for you and your kids.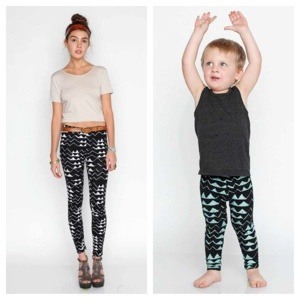 Thief and Bandit and Thief and Bandit Kids is run by a creative genius named Amie who handprints all of her beautiful creations. How cute are these matching leggings for Mom and Baby? They come in different colors and patterns and would go with so many items that you probably already have in your closet!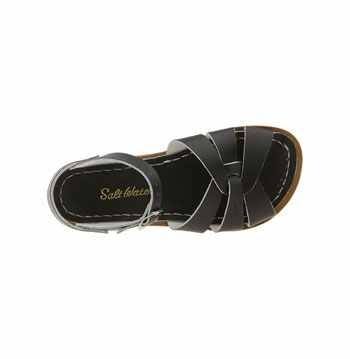 Salt Water Sandals were a staple in my wardrobe when I was a little one and now my little man lives in them. They come in a ton of colors and are totally unisex. The best part is that they come in adult sizes, too! They are so cute and equally comfortable. Perfect for going into the water and they hold up extremely well. My son has been in the same pair for a year and they still look brand new.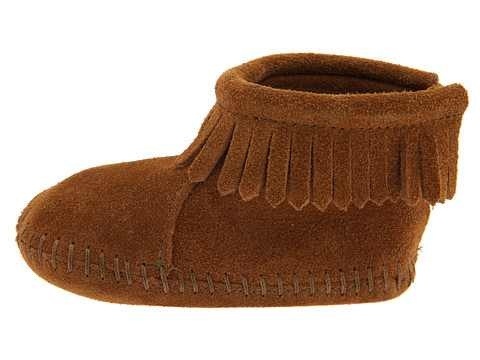 Minnetonka Moccasins.
What better way to match your child than with moccasins! Minnetonka makes their moccs for adults and children! The child moccs are very comfortable and they have a velcro back which makes getting them off and on easy. Of course they offer a variety of colors and styles so you have choices!
El Sage Designs
El Sage Designs is a super cool shop filled with one of a kind, hip clothing pieces for adults and kids. Phoebe, the owner of the shop is an artist and designs everything in shop herself. I think it's so cool when there's a mother behind a fabulous company like this, running the show. I adore all the sweatshirts in her shop and I think the one above would be so cute for a mother and daughter duo. There's also a really cute tractor set that a father and son could rock together.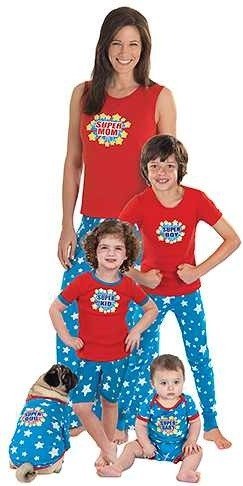 Pajamagram.
I mean… How cute is this?! Go big and have the whole family match, even Fido. Not into the super hero set I pictured above? That's okay because Pajamagram has a million different matching choices for you, all of which are amazing!
I think part of the fun of matching clothes with your child is the hunt.. So if you've been hunting down some matching clothes for you and your littles feel free to leave us a comment and let us know what you've found! Do you ever match your children? Let us know! We'd love to hear from you!