Mom Fashion | Welcome Winter Lace
It seems that every season I find myself drawn to a specific pattern or texture in my wardrobe. For the Fall I was loving plaid (still do!) and now that winter is upon us, I've fallen for lace. Not bright white lace, but that soft, buttery cream colored lace that seems to be popping up everywhere. It's soft and the perfect, feminine accent to my "going out" clothes. Going out clothes are in contrast to my staying in uniform of yoga pants, band tees and oversized sweater shirts, in case you were curious 🙂
So, if you catch me going out this winter … on solo errands, a date night or to church, you just may find me trying to mimic one of these inspirational outfits!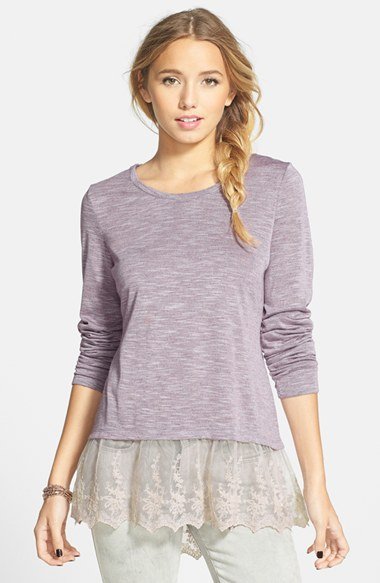 I'm no longer a teen, but yes, I do frequent Nordstrom's BP on occasion. Obviously I must, treasures like the Eyeshadow Lace Hem Top are to be found … and at a $34 steal!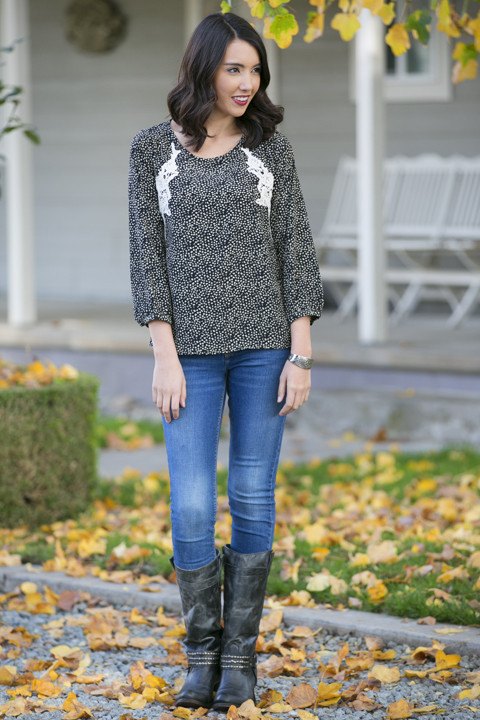 A tiny pop of lace with tradition black and white – LOVE, and at $43, the Lulu Lace Blouse from White Plum won't break the bank.
Surprise, surprise – Anthropologie has done it again. Pure, gorgeousness in this Laurel Lace Tunic ($98).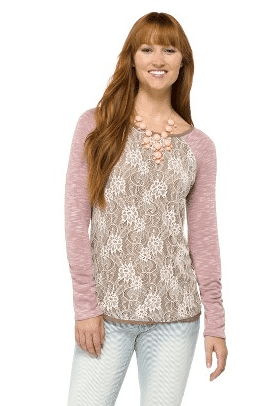 Don't look for Target's Knit Lace Top ($25) in stores, this blend of comfort and lace is only available online.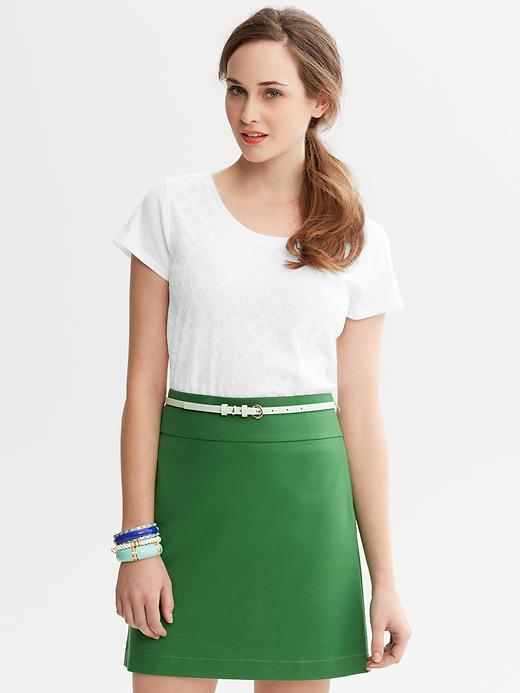 One, I love her side ponytail. Two, this Geo Lace Tee (on sale, $35!) from Banana Republic paired with emerald green seems to be near perfection.