Mom Receives Jail Time After Refusing to Vaccinate Son
A Michigan mother's refusal to vaccinate her son has resulted in a seven-day jail sentence.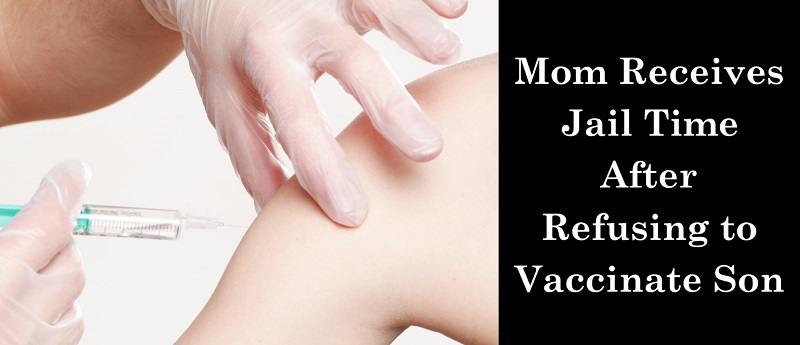 Rebecca Bredow and James Thorne became parents to their now nine-year-old son in 2008, at which time they reportedly agreed to delay his vaccines for three months. According to Bredow, they decided in 2010 to refrain from vaccinating their son altogether. Bredow and Thorne are now divorced, and share joint custody, although Bredow is the boy's primary caregiver.
In November of 2016, Bredow and Thorne agreed to vaccinate their son, and she and her attorney signed an order to that effect. By late September 2017 she had not had the boy vaccinated, nor had she asked for the order to set aside or appealed it. Thorne took her to court, where she was given one week to ensure their son was up-to-date on all immunizations, but she refused to do so; Wednesday, October 4, 2017 was the deadline for compliance. Bredow said she takes "full responsibility" for her actions, but that vaccinations go against her religious beliefs. According the Associated Press, during one hearing she said, "I'm a passionate mother who cares deeply about my children, their health, and their well-being… If my child was forced to be vaccinated, I couldn't bring myself to do it."
On October 4th, Bredow was found in contempt of court and sentenced to jail. According to Judge Karen McDonald, Bredow's attorney signed the order for Bredow to have her son vaccinated, but Bredow ignored it. The judge expressed the opinion that Bredow did not care about court orders—even those she had agreed to—and awarded temporary custody of Bredow and Thorne's son to Thorne, with an order to have the boy vaccinated. The AP reports that the judge indicated Bredow had a history of making parenting decisions without Thorne's input and said, "I understand you love your children. But what I don't think you understand is that your son has two parents, and dad gets a say."
Michigan is one of 46 states that permit religious exemptions to vaccines, and it is one of 17 that permit both personal and religious exemptions. According to The Washington Post, Michiganders who wish to have their child exempted from vaccines are required to attend an educational session about vaccines before a waiver will be issued. Bredow's current husband, Gary Bredow, says that Bredow did so, and added that they plan to appeal the decision.