Mom Shirts That Say It All
Wake up and smell the coffee, mama friends!
Well, first you'll have to start the coffee, because in all likelihood you forgot to set the timer again. Am I right? Or is that just me? Then, sip that coffee and take your pick of a tee make especially for you. One that speaks your heart so you don't have to. Lord knows it's too early and you slept too little last night, or last year.
Seriously though, I'm borderline obsessed with each of these mom tees. Aren't the just perfect? I'm the proud owner of the I'm So Tired one and it starts the best conversations at the grocery store. Next on my list is the Motherhood Is My Muse because I just love the racerback style – perfect top for my yoga pant capris while I do errands, not yoga.
What's your favorite?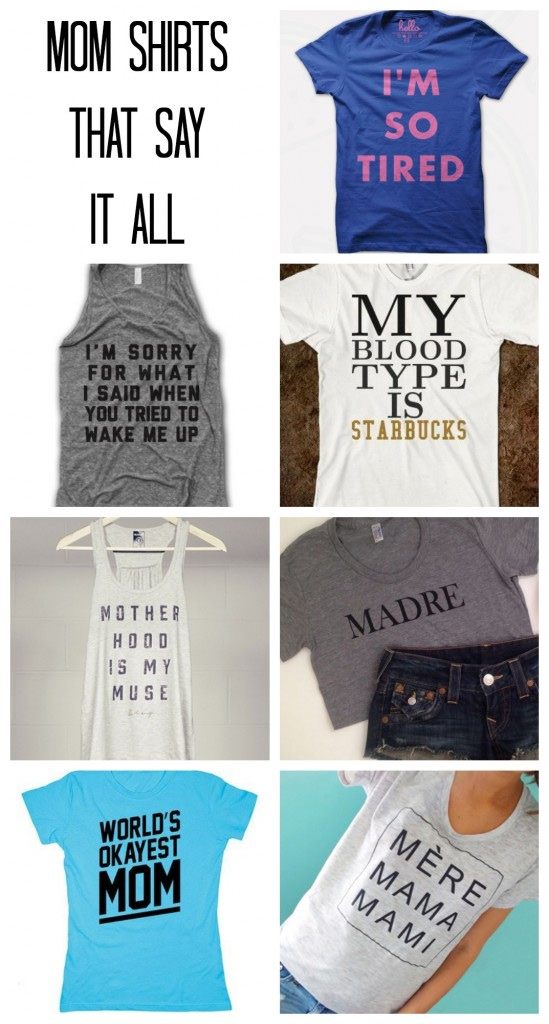 I'm So Tired /// Wake Me Up /// Starbucks Blood Type /// Motherhood Muse /// Madre /// World's Okayest Mom /// Mami