Mom's Morning Beauty Routine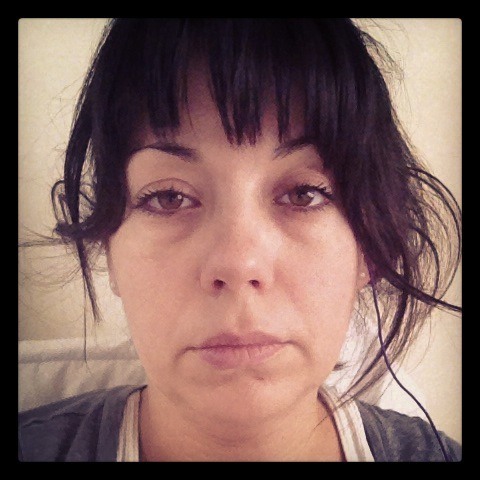 Rise and shine mamas! It's morning! Time to get ready for another day with those precious kiddos of yours. But there's no reason why you can't look your best. Here's a simple tutorial to stream line your morning beauty routine:
1. Exercise
What better way to start your day and enhance your natural beauty. Something as simple as stretching and a brisk walk can change the way you look and feel. I start out with something simple. Arms outstretched to the sky with an invigorating yawn, followed by 10 steps to the bathroom. Time to move on.
2. Priming your canvas
It's best to start fresh with a clean slate before embarking on your day. Establishing a clean base on your face, hair, and skin can really make a huge difference. Try quickly running your fingers through your hair, sniffing your armpit before applying extra deodorant and body spray to cover yesterday's stench, and wiping the crust from the corners of your eye. There you go! Fresh and clean!
3. Minimize your flaws
To get the biggest bang for your buck, minimize a few of those trouble areas. I like to call it creative camouflage. With just a couple quick, easy tricks, you'll see a vast improvement. Greasy hair? Throw it in a top knot or pony tail! Roots showing? Pull on a headband or baseball cap! Bags under your eyes? Get over it. You have kids. Those will never go away ever.
4. Don't forget your wardrobe! 
As a mom, you definitely need to wear functional clothes. There are a few timeless styles that have served women well through the ages and set just the right tone for the day ahead. I like to gather inspiration from stars like Audrey Hepburn with her classic black pants, white shirt and ballet flats. My interpretation? A crisp pair of black yoga pants. A white maternity shirt on its second day of wear (don't worry, it passed the sniff test). Slippers I've had since college.
5. Accessorize wisely
Don't forget, ladies. Your never fully dressed without… caffeine. Every mom's favorite accessory.
What does your morning beauty routine look like?