*This is a sponsored post.
Mother's Day has always been a special day to me even back to the days when my siblings and I would present my mother breakfast in bed with a buffet of random things we'd make in the kitchen that morning. Runny eggs, toast, strawberries, cinnamon rolls, orange juice and a bowl of cereal were some of our specialties. No matter how bad the breakfast was, my mother always had a smile on her face when we came bounding in her room with a tray of "goodies" for her. I'm sure she heard us making a racket in the kitchen but she always played along.
Not until becoming a mother myself over 12 years ago do I really think I grasped the idea of motherhood and what Mother's Day really meant. This is a day (yes, only one day a year!) that we thank the beautiful women in our lives for all their love, sacrifice and dedication.
This year I decided to get the kids involved as we celebrate the mothers and grandmothers in our lives. Since we live in different areas of the country from the grandmas, we can't present them with breakfast in bed, and since we always do flowers, I decided to do something different this year.
We headed to JCPenney so that we could put the Mother's Day gift buying task into the kids' hands. I love JCPenney for their large assortment of products from leading private, exclusive and national brands, affordable prices and it's a place that I shopped at quite often growing up so I knew we find something perfect there. I told the kids that the Mother's Day challenge was to find something perfect for Grandma Mickey that they think she would love.  I wanted them to think about her personality and things she likes to do and pick out a gift that would suit her perfectly.
The kids love a good challenge and they were so happy that they got to pick out her gift all by themselves this year. On the way to JCPenney, they discussed where they should start in the store looking for the perfect gift. They spoke about how she is kind, works hard, likes Disney, loves her family and enjoys having "grandma camp" every summer.
They decided that starting in the jewelry section and then heading to bags and purses was their best route for their visit.
Immediately, they found their first gift – a Mickey Mouse watch! You see, my mother's name is not "Mickey" (or even her last name) even though all the grandchildren call her "Grandma Mickey".  She actually dubbed herself Grandma Mickey because she loves Disney and conveniently lives in Orlando, Florida by Walt Disney World. Yep, ever since the very first grandchild, she became "Grandma Mickey".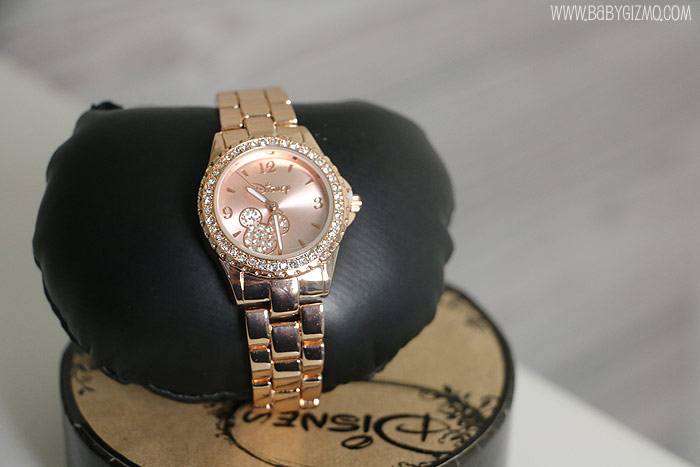 The kids thought this beautiful Mickey Mouse watch in rose gold with a Mickey Mouse outline in crystals was a great gift for her. I have to agree that I think it is perfect! Plus, on sale for only $27, the watch was a great value. Yep, it's #SoWorthit
Since we kind of dropped the ball for Grandma Mickey's birthday in March, I told them we could also get something else for her for Mother's Day to make it up to her.
My daughter decided that a cute bag or purse would be a great addition to the watch they had already picked out. She found a cute, owl, crossbody bag by Lily Bloom. This was a new brand to me but after seeing the adorable prints in a variety of functional bags, I was sold. The Lily Bloom bags are created from their signature fabric KARMA BLOOM which is made of recycle plastic bottles.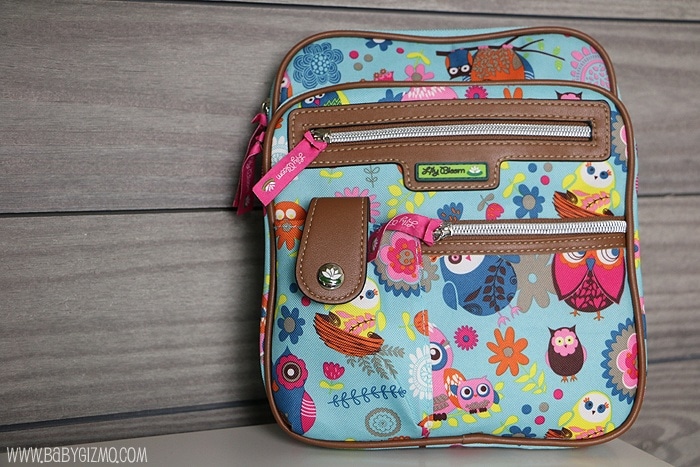 Since grandma loves to travel, loves bright colors and patterns and isn't a big bag type of gal, this crossbody bag was a fantastic pick. It could fit just the essentials such as her wallet, phone, inhaler and travel documents and she'd look stylish carrying it. The challenge will be for my daughter to actually wrap it up and give it to grandma because she loves it for herself so much too!
You can shop the Lily Bloom Bags for trendy recycled fashion like this Owl Always Love You Gigi Crossbody bag for $45. We were able to score ours on sale for $27.
With two great gifts in the bag for Grandma Mickey, the kids decided they wanted to expand the challenge to Grandma Elaine.
You see, Grandma Elaine is my mother-in-law and a wonderful woman that not only raised three fantastic kids (including my husband!) but also taught me how to be an amazing mother-in-law. In the world of mother-in-laws, I hit the jackpot with her. She is kind, loving, caring and overall a beautiful woman inside and out. So, when the kids wanted to pick out Grandma Elaine's gift while we were at JCPenney, how could I say no?
The kids decided they thought a necklace would be a nice gift for grandma since she likes to wear jewelry.  They browsed the large jewelry section and ultimately decided on a beautiful cross necklace by Footnotes because "grandma loves Jesus and likes to go to church". She is a very spiritual woman so it was a good pick.
The sterling silver necklace came in a Have Faith box with the inspiration message "Living by Faith, not by sight. Believing what you do not see and seeing the possible in all things". The kids decided that it was perfect for grandma and I loved that they found something on sale for 65% off ($25 down from $70)! Yep, another great gift at a phenomenal price.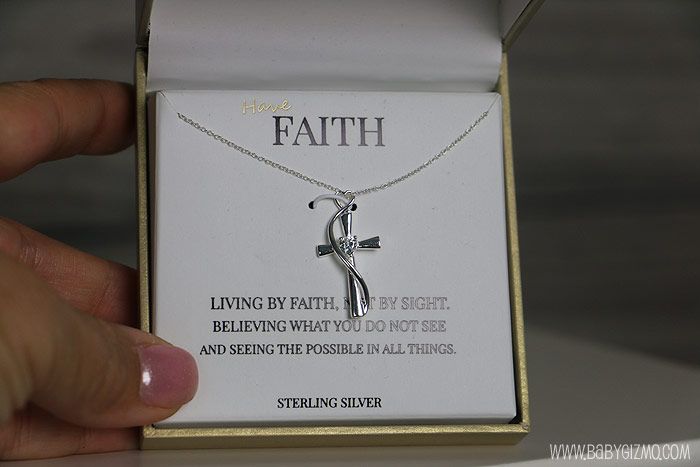 You know I couldn't short change Grandma Elaine, so I said they could pick out a second gift for her especially since they were so good at spotting all the great values at JCPenney.
Grandma Elaine recently moved so the kids thought a pretty frame that she could use for a family photo would be a great addition to her new house. They found a beautiful wood frame by Burnes of Boston that had a heart with "love" on the front that they thought would fit perfectly on the nightstand right by her bed.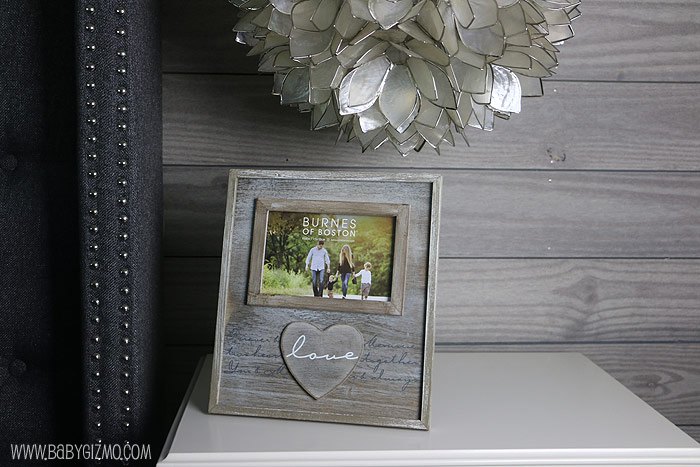 With gifts for two grandmas complete, they only had one grandma left. They decided that something from Sephora inside JCPenney was the best thing for Grandma Becky since she likes makeup. Did you know that JCPenney has an entire Sephora store inside? Yeah, pretty awesome when you are looking for a makeup or other beauty items!
Since they weren't sure what kind of makeup Grandma Becky would like, the kids put this gift on hold until they found out more information on her makeup so we'd have to finish her gift in another trip.
Overall, it was a very successful trip to JCPenney for our Mother's Day shopping this year.  We grabbed some great items at some fantastic prices that the grandmas are guaranteed to love and we did it all at one place.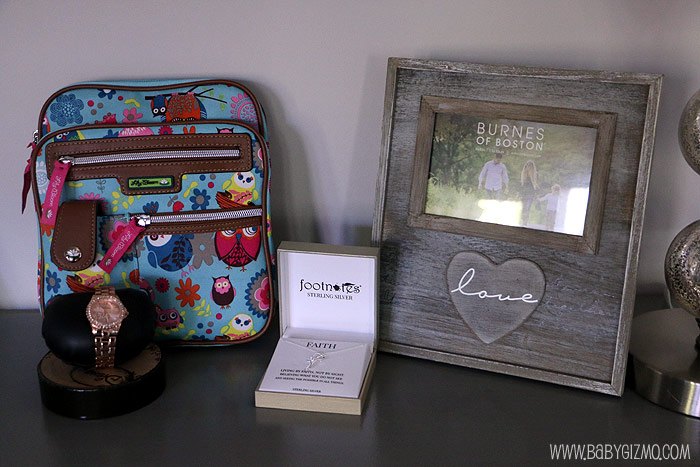 *Disclosure: This was a sponsored post and giveaway by JCPenney. As always, all thoughts, opinions, statements and gift ideas are my own.