Movie Review: Disney Pixar's Cars 3
Okay. I just got back from the movies. Literally. I've been home for, like, fifteen minutes. My husband is putting the kid to bed so I can tell you all about the movie we just saw: Disney Pixar's Cars 3. Surprising my husband and I completely, our princess-loving daughter fell in love with the first Cars movie. We were at another movie (probably Beauty and the Beast) when we saw the preview for Cars 3 and we all said, "We have to see that." Now we're not sequel people, but the animation in the preview was so incredible that we had to see the whole film. Apparently on opening night.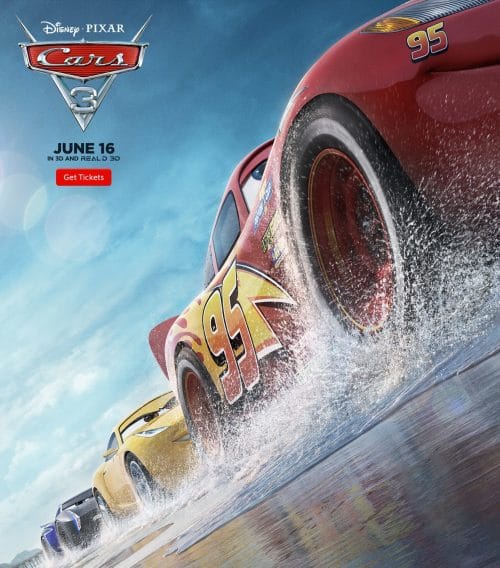 Obviously, being called Cars 3, this movie is part of a series. The first Cars was released in 2006 (oh my god, I just learned it's ten years old) and follows the career of cocky rookie race car Lightning McQueen. It's a pretty solid movie, and you have to see at least this first movie before you see the new one or nothing is going to make sense. Cars 2 was released in 2011, and all my friends who have seen it say it's so awful that I haven't even bothered. Honestly, you don't need to have seen the second movie for the third one to make sense.
The third film opens with Lightning on the race track. He's finding that all his friends and competitors are retiring or being replaced with faster rookies. Then Lightning is involved in a horrible crash during a race. The movie follows him as he reaches for one last chance to prove himself and continue his racing career.
My husband, five-year-old daughter, and I all enjoyed the movie. When we asked the kid how she liked it, she said, "I didn't like the bad parts, but I liked the good parts." According to her, the bad parts included the crash, and a sequence involving two of the main characters being in danger. The good parts were "the rest of the parts." She also said she would warn her friends who are seeing the movie the day after she did about the character Miss Fritter.
I found the movie to be a little bit trite/cliché/sappy and predictable, but it's beautifully animated and it did keep my attention the whole time. In other words, I didn't wish it was permissible to whip out a book or play games on my phone in the theater, and I don't mind that we'll probably be seeing it again soon.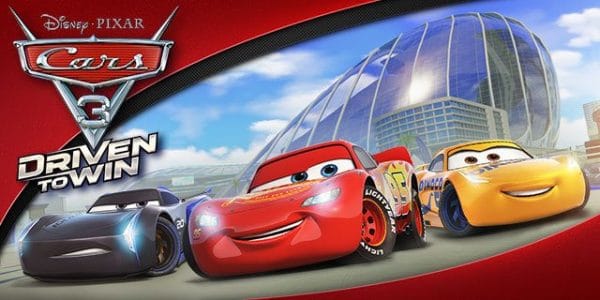 Common Sense Media rates Cars 3 as appropriate for ages 6 and up, and according the them, kids say it's good for ages 5 and up. I agree, but my husband and I both say that taking younger kids to see the movie shouldn't be problematic. The crash scene is probably the most intense and it's clear moments later that Lightning is fine. And the movie is actually rated G! Pretty much everything is PG anymore, so that was a nice surprise—and might help ease any worries you have about dragging a younger sibling to accompany the big kid who wants to see cars race on the big screen.
Oh! This being a Disney Pixar film I can't forget to tell you about these next bits. The short preceding the movie—LOU—is sweet and funny. My daughter giggled through the whole thing. And don't worry about sticking around for the Easter egg after the end credits; it wasn't very good. Also, be warned that there's a preview for the new Frozen short (yes, they're previewing their movies' preview materials now), which will be released as the short before Coco, which is coming out at the end of November.
All in all, I say grab the kids, get your tickets, buy a bucket of horrifically expensive popcorn, and enjoy some family time at the movies with the cast of Disney Pixar's Cars 3.