When it comes to How the Grinch Stole Christmas!, I'm a purist. By that I mean that the only correct version of the story is the 1966 TV special, although I will accept the original 1957 book by Theodor Geisel (Dr. Seuss), as well. My husband, on the other hand, is a book man who only finds the TV special acceptable because Geisel was involved. We both find the existence of the 2000 movie starring Jim Carrey offensive beyond belief and have never seen it, so you can imagine how we felt when we learned that another Grinch film was being released this year. Neither of us had any interest in seeing it. But dammit, as preview editors are so gifted at doing, they put a couple little snippets in the preview that made me smile and say, "Well…it's not my Grinch, but…" So there my family sat on opening night watching The Grinch. (See? They didn't even give it the same name, so it's totally a different story—an "inspired by Dr. Seuss's How the Grinch Stole Christmas!," if you will—so it's totally okay…right?) Here's my movie review.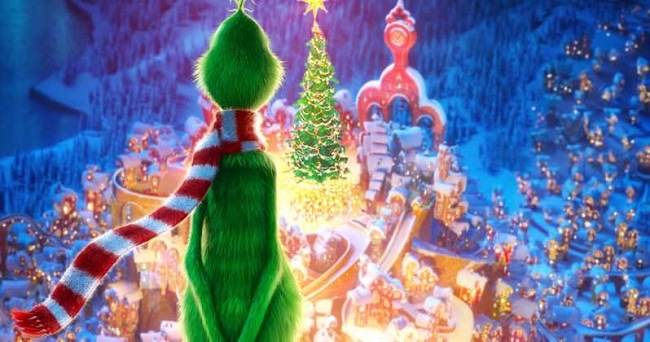 PEOPLE, THE MOVIE OPENS WITH THE WHO SONG (Welcome Christmas)! I. Am. Done. In a sappy puddle on the floor of the theater two seconds in. And they weren't even singing—it was just instrumental. (It snowed this morning and I'm ready for the holidays; leave me be.) Anyway. The movie opens on Whoville, where we meet the Christmas-loving Whos, including Cindy Lou Who and her family. Then we get to meet the Grinch, who from the get-go is considerably less grinchy than Boris Karloff's take. I mean, he at least likes his dog Max. The Grinch is forced to confront the Whos in all their Christmas cheer when has to go town to do some shopping, at which point he discovers that the mayor has declared that Christmas is going to be three. times. bigger. this year. When his attempt to derail the town celebration fails, he decides instead to steal Whoville's whole Christmas, but little Cindy Lou has some special Christmas Eve plans of her own.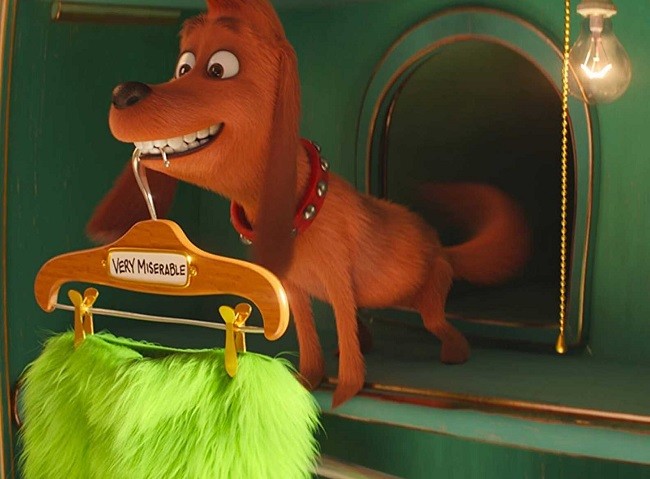 The movie was fun and silly, with some laugh-out-loud moments, and some touching ones, too. But the Grinch could have been Despicable Me's Gru in disguise as he makes his way into Whoville early in the film, and the two main animal characters looked like extras from The Secret Life of Pets. The story moved along at a nice pace until maybe two-thirds in or so and then I started getting really tempted to look at my watch for a bit before it picked back up again through the end. And I know this is going to sound weird because this is a movie based on a TV special based on a book (that might also be influenced by a movie that I haven't seen), but it was…well…predictable. The movie introduces new characters, we get the Grinch's (completely unsurprising) backstory, there are some new elements added to the familiar shorter story, and yet you know immediately how character relationships will resolve, and how the new plotlines will go. So I guess that's what I take issue with: the new stuff wasn't particularly new, surprising, or fresh.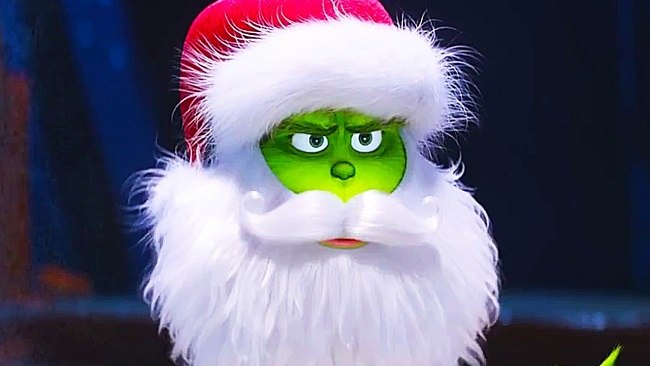 Still, though, my family enjoyed it. My seven-year-old daughter said out of the TV special, the book, or this movie, people's first introduction to the Grinch should be this movie. My husband and I have not changed our respective positions on which is best. She thinks this movie is okay for preschoolers and up to see, and my husband and I agree. I'd say if your kid is old enough to sit politely through a movie in a theater, this would be a fine film for the whole family to see. Like The Nutcracker and the Four Realms, it's another short movie, clocking in at 90 minutes, so there's a way better chance that a younger child can actually make it through the whole thing, too! There is a brief moment of almost-nudity where a character is covered only by a strategically placed cookie, in case you're concerned about that kind of thing. There's nothing really intense or scary. The film is rated PG, and Common Sense Media rates it appropriate for ages 6 and up. You can check out their take here.
Overall, not a bad film (not an especially great one, buuuut not a bad one). This movie is not going to be an annual classic I look forward to watching every year. Despite its flaws though, it's a fun little film to catch on a weekend matinee when you're looking to enjoy some holiday fun with the family this season. Or if you find that it's suddenly sub-Arctic outside even though it's EARLY NOVEMBER and you need something to with the family indoors. Just sayin'.
PS: Pharrell Williams is the narrator, which is pretty cool.
PPS: The soundtrack is awesome.
PPPS: I detest The Secret Life of Pets. My husband and I thought that the movie looked hysterical, so we saw it in theaters. I had to spend most of the movie reminding myself to stop slouching out of my seat onto the floor. And then my kid asked for it for Christmas and someone got it for her and now we can watch it all the time. Yay! Well, guess what! The Secret Life of Pets 2 is coming out next year! How do I know this? There's a trailer for it right before The Grinch. Like, right before. I'm pretty sure it's the last thing before the movie starts. So, if you love that movie as much as I do, you might want to send the kiddos for a final bathroom break during the previews. I wish I had, because then we could have lived in happy, happy ignorance. Sigh.