In 2004, Disney Pixar released The Incredibles. I've never been a fan of the movie. I love me some Disney, but I don't like superhero movies in general (stop throwing your popcorn at me, people), so it would have had to have been one amazing—dare I say incredible—movie to get me to come around. Sadly, it really wasn't. What bothered me most is that the Parr family was a bunch of walking, talking stereotypes. And you know what? According to the writer/director/voice of Edna Mode Brad Bird, they were deliberately created that way: "'Men were expected to be strong, so I made the dad super strong,' Bird recalls. 'Mothers are pulled in 20 different directions at once, so I had her be elastic. Teenage girls are defensive and shy and insecure, so I made Violet invisible and gave her force fields. Ten-year-olds are energy balls, so I made Dash super fast.'" Insert eye-roll here. The movie could have been much more interesting if powers were mixed-up. Anyway, off my soapbox and on to 2018 when, fourteen years later, Disney Pixar is releasing The Incredibles 2. Despite the fact that I don't love the first movie, and that I find it weirdly violent for a cartoon (the shooting scene where Mr. Incredible and Frozone are mistaken for bad guys? The dead superhero scene in Syndrome's hideout?), my family not only went to see The Incredibles 2—we caught a double feature of both movies in IMAX. Here's my movie review!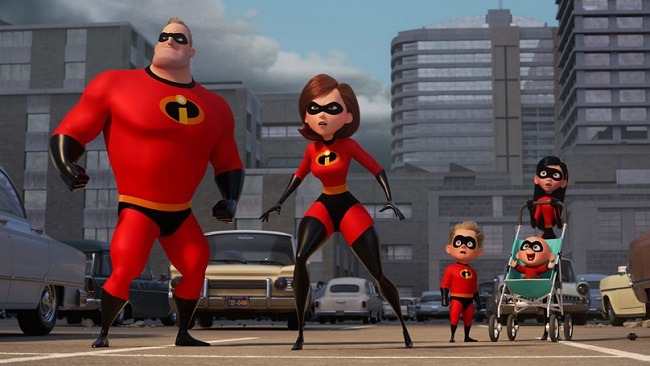 Okay, can I just say right off the bat that digital animation has come a long way in fourteen years? Especially people and hair? Wow. I mean, you don't go into a Pixar film expecting anything less than amazing animation, but to have been able to see the growth in technology and skill was just so cool!
This story picks up exactly where the first movie left off. We learn that supers are still illegal, but that there is a supporter who wants to lobby to change that. He feels Elastigirl (AKA Mrs. Incredible, AKA Helen Parr) is the best superhero to help him to it. When she takes the job, Bob (AKA Mr. Incredible) is left at home with the kids. We get to follow Elastigirl's adventures on the job and Bob's adventures at home. Not gonna lie: given my struggles with gender stereotypes in the first movie, I did a lot of eye-rolling at the "bumbling idiot dad" role Bob played in the sequel. But as my husband pointed out, yay for flipping the script and showing an involved stay at-home dad while showing mom taking her opportunity working outside the home. But gender equality wasn't the only hidden message in the film. In a pointed critique of our own real-life society, the main villain in this movie is the Screenslaver, who controls people's minds through TV and computer screens. Hmm…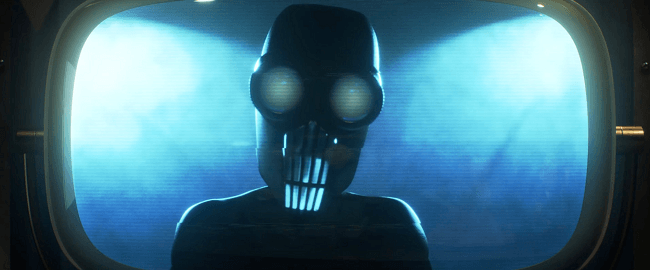 Hands down, I think the best part of this movie was Jack-Jack. In The Incredibles, the Parrs are under the impression that their youngest son Jack-Jack doesn't have any powers. When he finally shows them, only the villain Syndrome sees them. We later learn in the animated short Jack-Jack Attack! that his babysitter Kari learned about his powers, but her memory was erased, leaving his family in the dark. In The Incredibles 2, the Parr family discovers Jack-Jack not only that Jack-Jack is super, but that he has multiple powers. And the scene when Jack-Jack begins to use his powers? I laughed until I cried. Now, that was my favorite scene. My six-and-a-half-(I'm not allowed to forget the half)-year-old daughter's favorite part was toward the end. Unfortunately, if I tell you, you might consider it a spoiler. Probably not, because it's a Disney superhero movie, but I'm not taking any chances.
Things to know before you go. This is an animated film, but it is still an action film. There's fighting, including hand-to-hand combat. People are in peril throughout the whole movie. Strangers are in peril, parents see their kids in peril, kids see their parents in peril. There are multiple references to a shooting in which people die, and a visual image of a realistic gun. There are dark moments from the good guys. There's even some mild swearing—in a Disney movie! Also, I haven't seen this noted anywhere else yet, but if you are sensitive to strobe lights, I'm pretty sure you won't be able to see this movie. There are several scenes with weirdly flashing lights, but one entire scene where the whole screen is filled with them for minutes. [UPDATE: Disney has requested theaters showing Incredibles 2 to post signs warning moviegoers about the scenes.]
On the plus side? This movie has lots of moments in which it demonstrates courage, teamwork, resiliency, and forgiveness. It introduces the idea of working for change when you see something unjust. And of course, the Screenslaver's monologues provide great teachable moments about our own screen habits. You can check out Common Sense Media for some other conversation starters.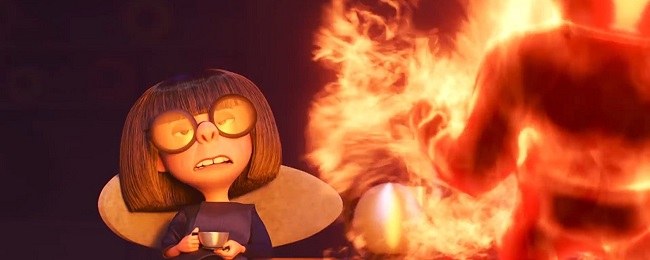 The Incredibles 2 is rated PG. Common Sense Media suggests it for ages 8 and up. My daughter says ages 6 and up because "it's too scary." Specifically, she found the climax to be too intense. My husband and I agree that six is about as young as you'd want to go because it would be hard for a younger child to follow the story line. The film is action-packed and fun, but there's a lot of narrative to process, too.
My final vote? Take the family and go see it. For my non-superhero-loving self, Edna Mode and Jack-Jack alone made the movie worth it. My husband enjoyed it and my daughter loved it. I think the only reason she hasn't asked to see it again is that we caught an advance screening and the movie hasn't been released as of the time I'm writing this post.
PS: Regal Cinemas offers sensory-friendly screenings at participating theaters through their My Way matinee program. They'll be screening The Incredibles 2 on Saturday, June 16. AMC has their Sensory Friendly Film program and will be screening The Incredibles 2 on Saturday, June 23 at participating theaters.