Munchie Mug Product Review
Cherrios. Goldish. Almonds. Raisins. Pirate Booty. Dried Apricots.
Sound like a great snack buffet at a party? Sure does. Too bad it is actually a list of the food items found smashed between the back seat cushions of my car. And I'm 99% sure my husband did not put them there. Arrgh snack cups…why do you fail me so?!
Snack cups are one of those kid items that I bought about 10,000 of before I found one I actually liked.  Some were too hard for the kids to get their hands into. Some trapped their little raccoon paws inside the cup if they were holding anything larger than a grain of rice. Some had "lids" that made the cup as useful as a wet tissue gently placed on top of a cup of bolts.
The whole time I was searching for the perfect snack cup, one kept popping up again and again. It was the Munchie Mug. It had great reviews, looked great, and was seemingly perfect…expect for the price tag.  $17 for a snack cup?!?!  I could not justify it. How could I pay that much when all the other snack cups out there cost a fraction of the price?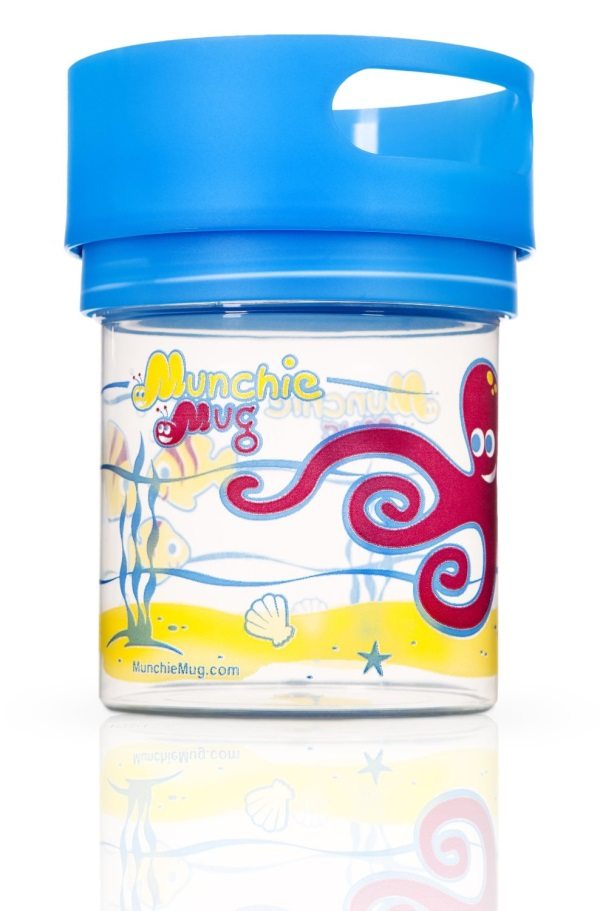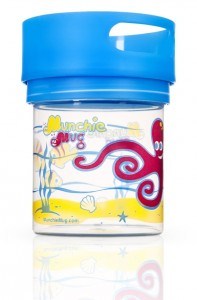 After 2 years and much more than $17 wasted on less than stellar cups, I finally met someone who had the Munchie Mug so I could try it out in person. It was…AMAZING.  Within a few hours, I had ordered a Munchie Mug for my child.
Why is this cup the best? First and foremost, the cup keeps the snacks inside while allowing kids to get the food out easily. That is the exact goal of every snack cup, but this one actually does it!
The secret seems to be in the lid. The opening is covered with two pieces of a thick, stretchy fabric that overlap, creating the area where the child puts their hand. The fabric is flexible and strong, but does not stretch out. We have had it as the only snack up in use for two years and the fabric is just as strong now as when we first got it.
I do have to admit that when I thought about the fabric factor prior to owning the cup, it kind of grossed me out. Fabric and food do not go well together around these parts. But because the kind of snacks people put in a snack cup usually are more of the dry variety, there isn't a lot of staining potential. Also, the entire cup is top rack dishwasher safe so cleaning the fabric is no trouble.
The cup comes with four different lid colors: yellow, blue, green, and pink. All have a cute undersea print on the cup itself. It is made in the USA and is BPA and phthalate free.  It is also made of FDA approved food grade compliant materials. The lid itself screws on to the cup so it is not easy for kids to get the lid off, unlike the other cups with the push on lids.
As for size, the cup is 5.3 inches tall and 3.9 inches around. It is larger than most snack cups, but some of that height comes from the fact that the lid has a handle built into it. That makes it very easy for little hands to carry this on their own if, you know, any child in history had ever carried anything on their own. The size does help because you can put fairly large snacks in this cup. My two year old could easily get out whole tortilla chips or Oreos.
If you are looking for a snack cup and have $17, this is absolutely the one to get. It is well made, well designed, and will keep you from going bonkers searching for the perfect snack cup.