Yes, all thoughts and opinions are my own, but I am so thrilled to have this opportunity to share my experience (and love!) as part of this sponsored campaign from Netflix.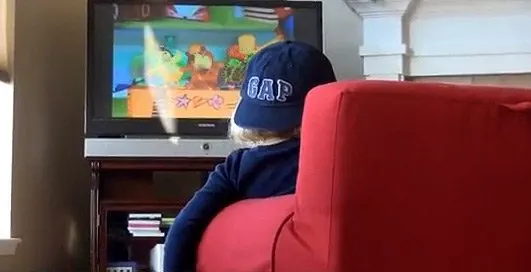 My kids watch TV. Yep, I said it. They watch TV AND I let them. Now don't get me wrong, they don't watch TV every waking moment but I do allow them to watch kid-friendly shows at home as long as they get their homework done, spend some time running around outside and they do their chores.
I even let them watch TV and movies on the go! Gasp! Our iPad replaced our trusty DVD player a year ago and it travels with us on road trips, doctor's offices and even meetings when my three-year-old has to come with me because babysitting fell through.
Whether at home or on-the-go, my kids are picky about what they like to watch. They won't just watch any old show. It has to be one of their "favorites", they want to see it from the beginning and they want to watch it when they want to watch it. Yes, kids are so high maintenance these days!
Enter Netflix.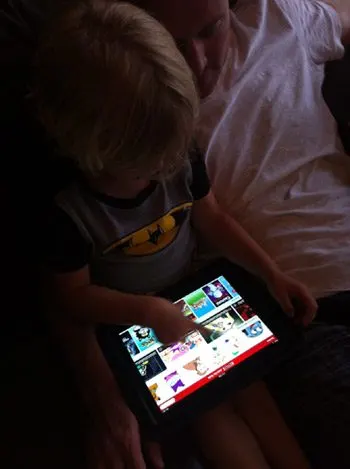 We have been Netflix members for over 2 years and we absolutely love it. Dare I say, we couldn't live without it? Okay, that is taking it a bit far but we LOVE it with a capital "L". When I discovered their iPhone and iPad app last years, I didn't realize how much deeper my love for them could become.
I know I'm being over the top but you'd understand if you saw how it keeps my 3 year old quiet when I can quickly turn on Mickey Mouse Clubhouse Road Rally on the iPad while I take a super important call with a TV producer. And when he tires of Mickey Mouse or it is over, he knows how to navigate the app so that he can quickly find two of his other favorite shows, Calliou and Curious George.
When we are at home, I love that the kids know how to turn on Netflix through our Wii and get right to the dedicated kids section that has all TV shows and movies that are appropriate for kids ages 2-12. It gives me piece of mind when they are in the "Netflix for Kids" section that they won't accidentally turn on one of my husband and my favorite TV series that is either too scary or just not appropriate for kids.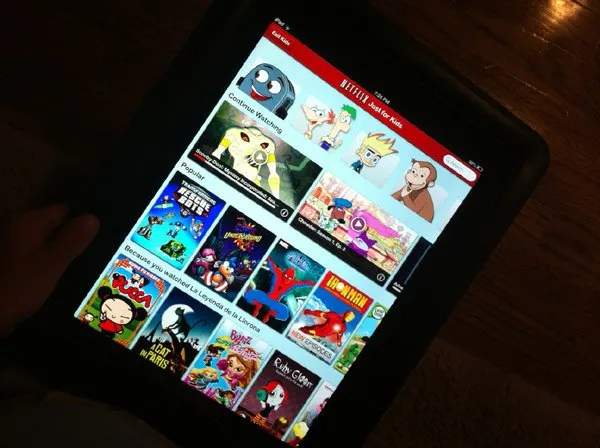 Netflix isn't just for kids either. When the kids go to bed at night, my husband and I catch up with all the fabulous TV series that we missed over the past few years when we were busy being exhausted from having kids. We are still exhausted but we can't pull it together enough these days to watch a few TV episodes of amazing shows each night.
Plus one of the best things about our beloved Netflix is that it is only $7.99/month! Yeah, try getting that price for cable. Not. Gonna. Happen. AND that $7.99 includes access to all the same shows and movies on your smart devices such as your iPhone and iPad. Yes, you can watch all the great offering on your iPhone!! I know, I know…super exciting. See why I am seriously so addicted to Netflix now?!?
Best. Thing. Ever.
What are you watching on TV with your family? Netflix has family favorites from Disney, Disney Jr., Hasbro, Cartoon Network and Dreamworks that are available to stream anytime, anywhere.
And streaming is easier than you think! Download the free app on your iPad, click on the Netflix app on any gaming device, go to the website on your computer – and you're in business.
Disclosure: This is a sponsored post written by me on behalf of NETFLIX. "Sponsored post" still means that everything in this post is honestly my thoughts, opinions and statements about Netflix. I would still tell you about them even if this wasn't a sponsored post.