New Bibbidi Bobbidi Boutique Transforms Your Kids on the Disney Fantasy
The Disney Fantasy is coming!!  The maiden voyage of Disney's fourth cruise liner sets sail on March 31, 2012.  If you haven't heard about the Disney Fantasy, it is literally my Disney fantasy come true.  Yes, I am a Disney child at heart!  How can you not love that place?!? The Disney Fantasy ship will have 14 decks, 1,250 staterooms and the capacity to comfortably accommodate 4,000 passengers.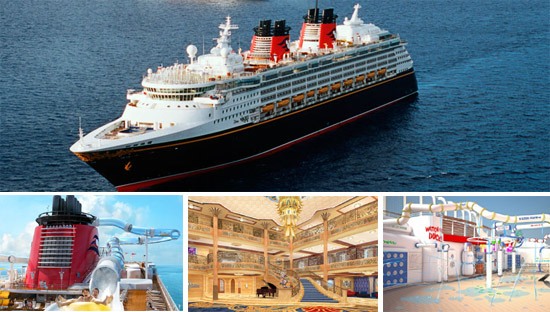 The Disney Fantasy is packed with all the fantastic, imaginative features we have grown to expect from Disney. They have designed it to portray early 20th-century design-recalling the golden age of cruising-meets state-of-the-art technology. It will literally be every Disney-loving family's fantasy.
One feature of the Disney Fantasy that we are very excited about is the Bibbidi Bobbidi Boutique and The Pirates League. It's a fairy tale salon that transforms your kids into the  princesses and pirates they are at heart!  We are talking pixie-dusted and piratical makeovers here, people!  What is better than that for a child?
When young princesses make their royal entrance at the Bibbidi Bobbidi Boutique – they are greeted by their very own Fairy Godmother-in-training who transforms them with magical makeovers. I think my 6 year old would pass out from excitement!
Have an Ariel fan on your hands? The Under the Sea Package transforms your little cruiser into a mermaid with a two-piece swimsuit, "mermaid tail" wrap, floral hair clip, necklace and nail polish that changes color in sunlight.
Other royal treatment packages will be available — including the Disney Diva, the Pop Princess and the Fairy Tale Princess that combine lustrous hairstyles, shimmering makeup and fanciful nails.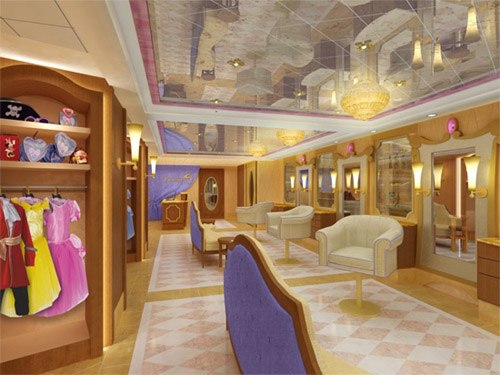 Pirates are all the rage in little boy land right now and on the Disney Fantasy pirate party nights will be in full swing. The Biddibi Bobbidi Boutique will be taken over by pirates or rather transformed into The Pirate's League, where cruisers can get ready for the pirate's life.
We are talking about beards and bandanas, swords and scars, earrings and eye patches that are all done with the savvy skill of a veteran pirate who shares his own tales of sea-sailing adventures. Arrrrrrggghhh! For more information on the Disney Fantasy visit Disney Cruise Line.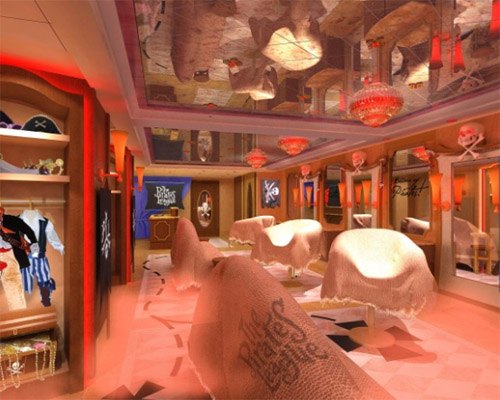 Who is ready for a sail on the Disney Fantasy?  I am! I am! (hand waving in air like a 2nd grader!)