Our New Favorite Netflix Show For Kids – The Hive
The Hive has flown the ocean and landed on Netflix thanks to Disney Junior UK. We've been watching via our TV bestie, Apple TV (which can stream Netflix), and couldn't be happier. This show is a winner!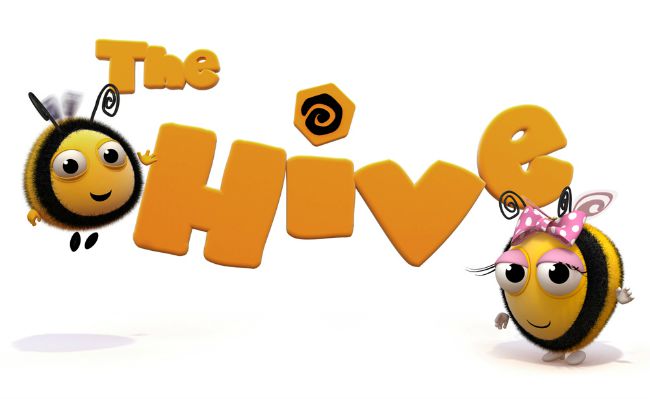 A TV show about sweet little bumble bees? Yes, you heard me right. Truly, the Bee family has our family loving these creatures and learning lessons while we're at it. Geared towards toddlers and preschoolers, The Hive takes kids on every day adventures. It teaches valuable ideas like being kind, sharing with siblings, telling the truth and how to interact with community members.
The cast of characters revolve around the Bee family … Mamma, Papa, Buzzbee, Rubee and Babee. Their grandparents are involved as well as a number of neighborhood bugs and fellow bee friends. To say my 3 and 5 year old are in love would be an understatement. The TV rule in our house is often that they must either take turns choosing a show or finding one they mutually agree on. The Hive is almost always the "agree" choice and they'll excitedly tell me "We agree, we agree … let's watch The Hive!"
The Hive debuted in 2010-2011 with season one and 2011-2012 brought season two, a total of 78, seven minute episodes. I'm not sure when The Hive joined the Netflix line up, but we just discovered it this summer. Hopefully you already know about it, but if not, here's your reminder to add it to your queue!
You can watch a few episodes and gather The Hive activities on Disney Junior UK here. I'm printing coloring pages as I type!