We have had quite a few requests lately from parents wondering what will change for the 2011 Maclaren stroller line.  So, I thought I would do a post listing the changes for everyone.  
The lightweight (Maclaren's lightest!) stroller, the 2011 Volo, is available in two vibrant new colors: Deep Water (a fun brilliant blue!) and Carmine Rose (a pink for all the princesses out there!).  In addition, the 2011 Volo also has a new argyle graphic on the leg and hoods of the stroller.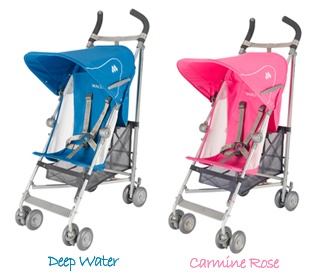 The 2011 Triumph remains the same but is available in the great new color:  Crown Blue.
SHOP 2011 Maclaren Triumph here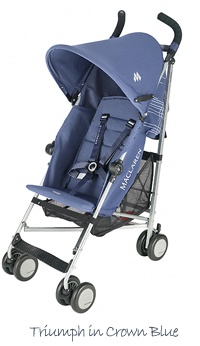 The beloved Quest stroller has an improved leg extender to give your little rider a more comfortable ride.  The Quest also is available in three new colors:  Deep Water (that fab blue!), Carmine Rose (pink) and a Denim. 
SHOP 2011 Maclaren Quest Strollers here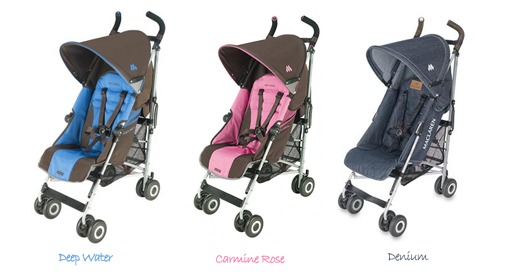 The 2011 Techno XLR is available in a new color:  Persian Red.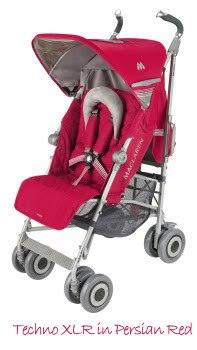 SHOP 2011 Maclaren Techno XLR here