My family and I are getting ready to move and in the midst of packing and sorting I've been doing a thorough cleanse of all the "random" I keep running across. If it doesn't have a purpose — it's gone! Of course, Pinterest ideas have been in the back of my mind during this random cleanse and I've designated one box for supplies that will aid in some future craft projects.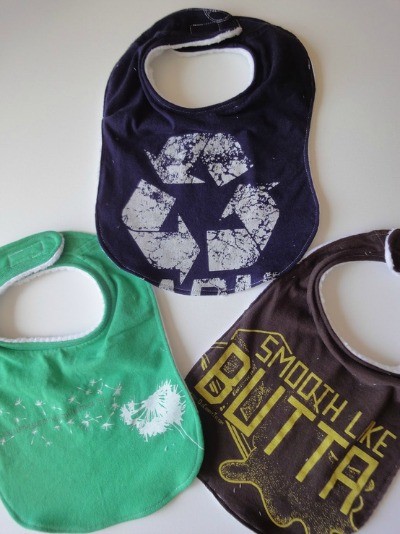 Most recently my Pinterest box snagged a hefty stack of old tees. Some with stains, others that no longer fit and some that are just extras. And soon, I'm gonna get crafty … who's with me?
Can a baby have too many bibs? I think not!
Totally my style, plus, wouldn't this cuff make darling Mother's Day or birthday gifts?

Headbands that can work for baby or mamas, one and two
Don't forget your homemade produce bags on your next shopping trip!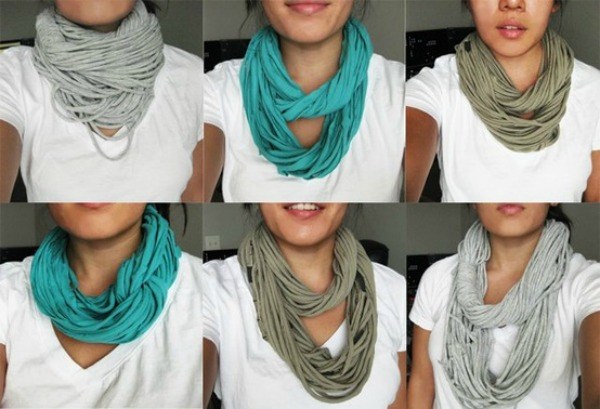 Simple, chic and easy tee scarf

I'm saving all my tees with cute sayings for these exercise tanks | one and two
Alright … head to your closets and round up some tees of your own! I know you want to 🙂