After the Christmas hustle and bustle, it's time to zone in on the one, final task of the year — planning New Year's resolutions and goals.
It's on my to do list and I'm guessing, yours to. It's fun to look back on the year and assess all the good, bad, and ugly that occurred. Ok, maybe not 100% fun, but at least beneficial to pause and reflect. Reviewing the past year propels me to make plans for the coming year.
Some people have one overarching resolution for the year. Others opt for smaller, monthly goals. I actually love the idea of category goals: physical, mental, social, spiritual, financial, etc. Today, a handful of awesome moms are sharing their 2018 resolutions/goals (Emily F., totally gets me, lol!). Take a peek and be inspired to create your plans for the coming year!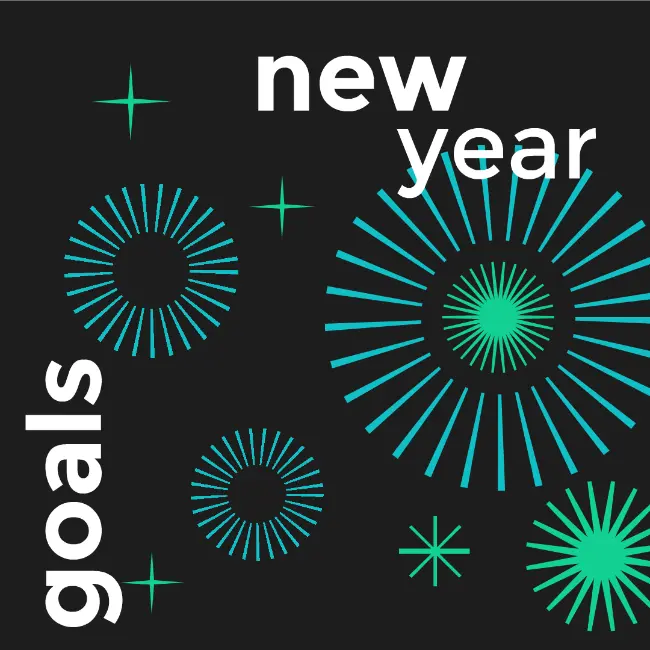 In 2018, I'm going to suck it up and do what I need to do to be the best advocate for my ADHD kid, even if it means being "that" parent. -Ramsey H, mom of 2
I am going to do whatever amount of self-care it takes to prevent me from coming unglued helping my teenager with his homework. -Andrea H, mom of 2
In the new year, I'd like to get more than five hours of sleep at least two nights a week. Then maybe I can spend less on eye cream and work a little less. -Emily F, mother of 1
Next year will be the year my son (4.5) learns to wipe his own butt properly, so I don't have to do it anymore. -Erika H, mom of 2
My goal is 10 minutes on the treadmill per day. Modest, I know. -Sharon V, mom of 3
I want one day, just one, where everyone in my family forgets my name. -Kathy R, mom of 3
To dance more. -Emily P, mom of 1
Go geocaching more often! It's free and there are some fun treasures to find! My kids love hiking even more now that we geocache! -Laura R, mom of 4
Give myself grace for another 10 month or so… it takes a full year for me to feel like 'me' again after having a baby. Come September 2018 I'm hoping that will happen when our littlest turns one. -Jamie D, mom of 4
Write a book!!! -Sarah G, mom of 4 (and trust me, when she does, you're going to want to read it… follow along at Stand For Mom)
Try one new thing a month, whether it's a restaurant, a recipe, a new music venue, a terrarium building class, anything… Find a morning routine that allows me to start the day more calmly, maybe a cup of coffee and reflecting on gratitude and goals rather than the easy/mindless scrolling through social media first thing in the morning. -Andrea J, mom of 3
I just want to try new things, get outside of my box! -Amanda B, mom of 1
I would love to be more intentional with my kids and husband on dates/1-1 time. And plan to add a service/donation type involvement for the family: sponsoring a child, volunteering at the local food bank, etc. -Erica T, mom of 3