Nine Great Ways to Keep the Kids Happy on Vacation (VIDEO)
Fisher-Price Senior Director of Child Research, Kathleen Alfano, shared with us 9 great ways to keep the kids happy on vacation. We thought these tips were so helpful that we couldn't keep them to ourselves. We had to share them with you.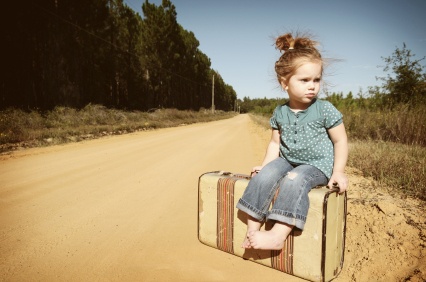 Where are we going?

Use online pictures or a brochure of your destination to show your kids where you're headed. You'll help set expectations and build anticipation as you talk about what you'll

see and do there.



Ideas welcome.

When you're planning your vacation, invite your children to share their ideas and desires. Getting kids involved in decisions gives them a sense of ownership and responsibility, helping everyone make the most of a family trip.



Surprise!

Prepare a surprise bag that fits in your carry-on. Fill it with small toys, snacks and activities to keep your child occupied on the trip. A few ideas: fruit snacks, granola, coloring books, paper and crayons, a travel-size DoodlePro. When your child gets bored or hungry, let them reach in and pick something out. You could even gift-wrap the surprises (in several layers!) to add to the excitement. For long trips, headphones with a music/dvd player, iPad/iPod or other electronic device can be a lifesaver.



Map it.

Print out a map showing key sites and locations, with pictures if possible. As you tour, encourage your child to look at the map and recognize photos of where you are.



Bring a bit of home along.

Try to maintain your child's normal schedule of eating and sleeping whenever possible (everyone will thank you). Bring something familiar from home as a reminder of the routine and for reassuring comfort- like a favorite spoon, cup, toy, pillow or small blanket. Just don't leave it behind!



Capture the moment.

As you start your vacation, ask your child to provide one word that describes how they feel. Share a word of your own. Do this throughout the trip, keeping a running tally of all the words and emotions to review when you're back home. Great for building vocabulary!



Table talk.

Plan dinner conversations around the most memorable moment of the day. You could let each family member take a night, or go around the table each time so everyone can share in turn.



Try something new.

Before and during your vacation, plant the seeds of trying new things, especially if you're heading to a different culture. Encourage tasting new foods, learn a few words of the language, listen to favorite music. Be ready to get the most out of every experience.



Today we'll be…

Each morning before you head out, have a brief meeting about plans for that day, summarizing what you'll be doing. Knowing what to expect helps children focus and feel prepared.



Thank to Kathleen and Fisher-Price for sharing these great tips!
*Disclosure: I am an official Fisher-Price Play Ambassador.  As always, all my statements, opinions and comments are my own.