No Kid Negotiations with Bitsy's Brain Food!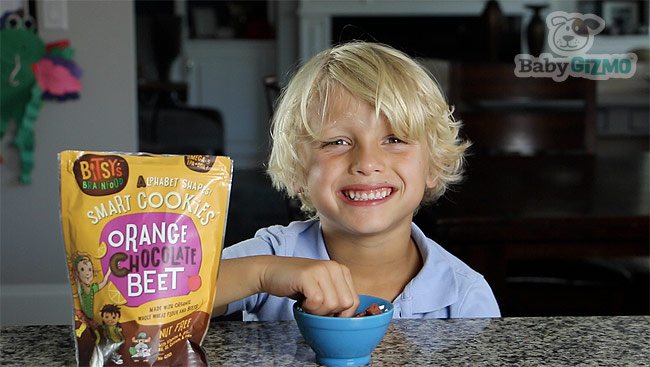 Having kids is all about negotiating! They don't always want to do what you want them to do. They argue. You plead. They push back. You negotiate. It's a big process.
I'm always happy when there is one less thing to argue about! That's where Bitsy's Brain Food comes in. Maggie and Alex (the brains behind the food) created these alphabet shaped cookies baked with real fruits and veggies. They are nutritious cookies that kids will love because they are yummy and shaped like letters, and parents love them because they are non-GMO, kosher, a good source of calcium and iron, and are made with 8 whole grains per serving in a NUT-FREE facility! That's right, my son can take these snacks into his peanut-free classroom with no worries!
They're also an excellent source of Omega-3 DHA + EPA and vitamins A, B12, B6, D3, and Folic Acid. But most importantly? They taste delicious! Because we all know you can't get a child to eat food if it tastes bad, right?!
We've partnered with Bitsy's Brain Food to create a funny video of the reality of having kids and the daily struggles. Our little Junior Gizmo dude did great so it's definitely worth a watch!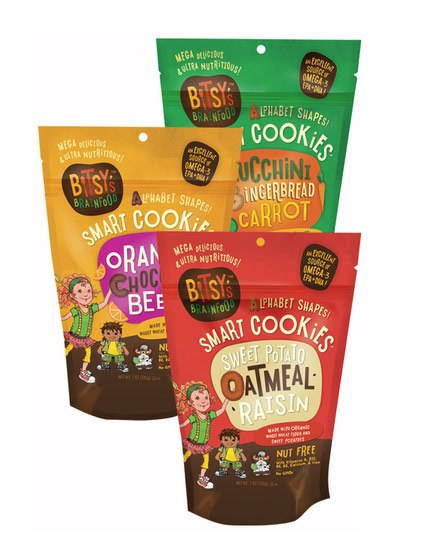 And once you try (and love!) their Smart Cookies, you'll be happy to hear there's more! They also have a line of fruit and vegetable cereals that are not only nutritious but addicting too. They are USDA organic, non-GMO, kosher, vegan, and are made in a nut-free and egg-free facility.
So there's nothing left for you to do but…. Give them a try!

*Disclosure: This video was sponsored by Bitsy's Brain Food. As always, all thoughts, opinions and statements are our own.