At-home Learning Games for Toddlers
It seems like everyone's relaxed now that the kids are back to school, EXCEPT for the moms that still have toddlers and preschoolers at home. Sending one or two back-to-school everyday is only half the battle — the other half is finding the time and the tools to do at-home learning with your toddlers and preschoolers.
At these ages, they love learning and discovering new things and they can learn in many different ways through play, music, art, tactile touching and repetition so it's finding a way to be consistent that is the most difficult for parents. I find that the best time to get your toddlers in the learning mode is soon after you drop the other kids off at school and they're tummies are full from breakfast and they are ready to play and learn with you.
Making up games, songs or even doing a puppet show is a great way for the young ones to learn new skills like counting, ABCs and rhyming. While it sounds easy enough (hey, if Elmo can do it I can do it too…), it's helpful to have a few games and learning tools in your back pocket to help stimulate both of your learning skills. Here's a few of my new favorites that keep the kiddos learning and keep me having fun too!
Helps with fine motor skills, simple counting and math skills, Melissa & Doug Bead Sequencing Set, $21.25, at amazon.com.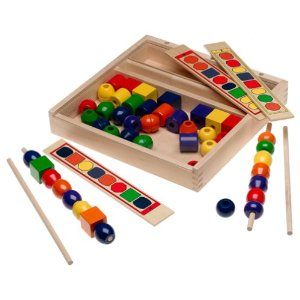 Recognizing letters and numbers paired with pictures of the same letter — plus it's a fun puzzle! Eeboo Alphabet and Number Puzzle Pairs, $15.99, at amazon.com.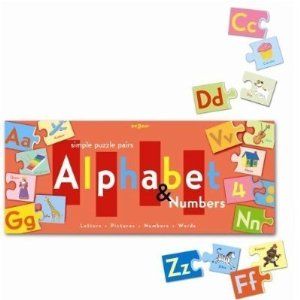 A classic story turned into a game to help with colors and memory, University Games Brown Bear – Panda Bear, What Do You See? Game, $13.34, at amazon.com.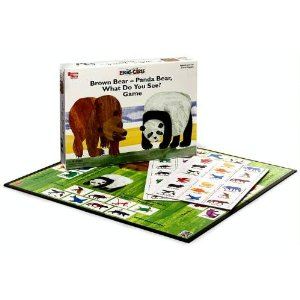 Let them be the storyteller — helps with the imagination and inspire creativity, Eeboo Circus Animal's Adventures Story Cards, $9.25, at amazon.com.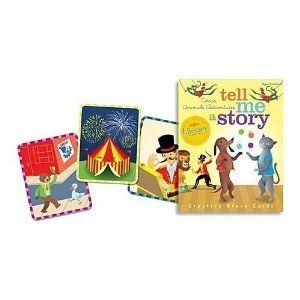 Math is so important and often one of the last skills they learn — give them an early start with this set! Math Learning Set, $24, at potterybarnkids.com.