Whether you're dressing for a wedding, holiday party or formal gathering, when you're a breastfeeding mama, finding the right outfit can be a bit tricky. If baby is tagging along you need something with access and if it's a long event you may even find yourself stealing away to pump. That all means the girls can't be hidden away in something too confining.
So, what to wear?
Here's a gathering of a few fashionable options that will suite both mama's need for formal wear and baby's need for a snack 🙂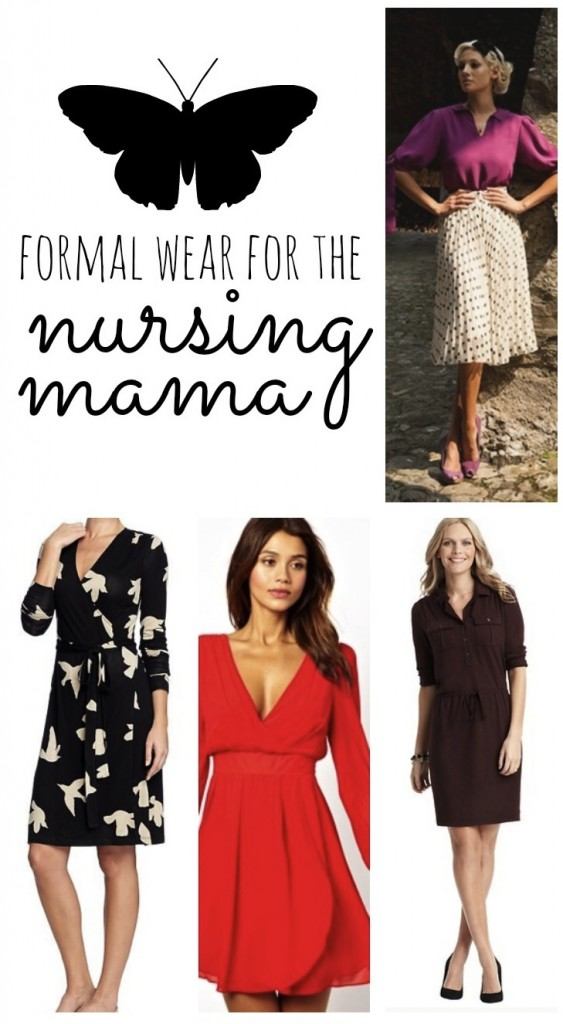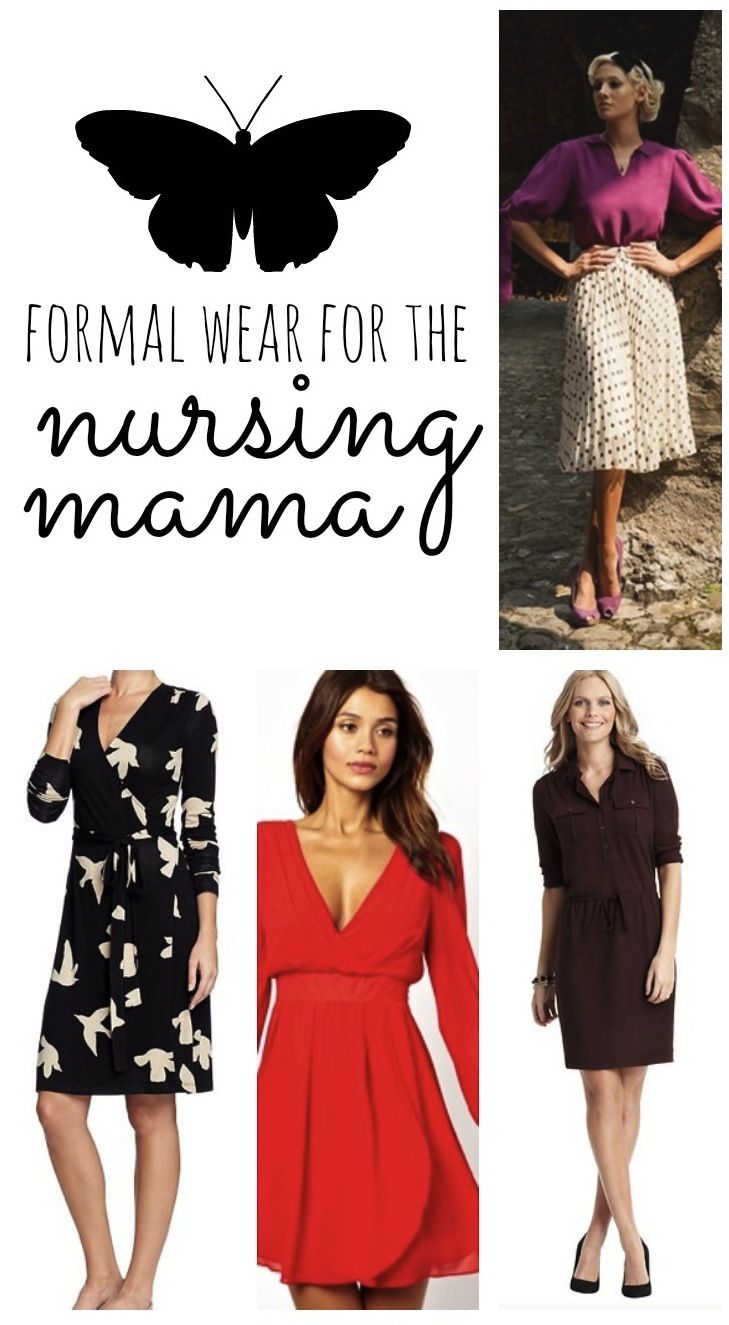 High Tea Skirt from Shabby Apple $69.00 – Skirts are a great option for breastfeeding mamas … just add a crisp button up top or flowy blouse.
Wrap Dress from Old Navy $25.00 – Hallelujah for wrap dresses! It's like they were designed with mamas in mind!
Skater Dress from ASOS $62.29 – If you're comfortable with a little cleavage, you'll usually find a dress that works for nursing too.
Tie Waist Shirt Dress from Ann Taylor LOFT $79.50- A button-up dress means it will work great for your little one's snack time too!
Ivy & Blue V-Neck Dress from Nordstrom $138.00 – Since the top of this dress is a jersey knit you can stretch it to each side as needed.
JR Nites Dress from Macy's $118.99 – Another jersey knit top, but this time, with a gorgeous long, lace bottom. And it's currently on sale!
Are you a nursing mama heading to a formal event soon? What's your go to outfit?