Oh, The Places Our Boba Will Go!
Boba designs thoughtfully crafted products for active parents who want the time and freedom to create a real and caring bond with their child, while living life to the fullest.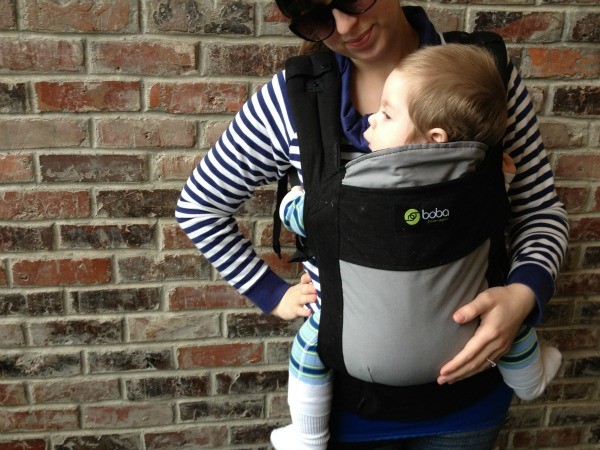 Our Boba Carrier 3G could not have arrived at the more perfect time. This past week was moving week at our home and boy oh boy did the Boba come in handy. In its few short days with us it has already been in a U-Haul, visited Lowe's, been worn by an aunt, grandma, dad and mom, gone on a walk to the park, kept a teething baby snuggled close, kept a wiggling toddler safe, been grocery shopping, traveled upstairs, traveled downstairs, gone to church, visited the taco truck and been the #1 helper when it came to unpacking! Needless to say, in our world, the Boba is priceless!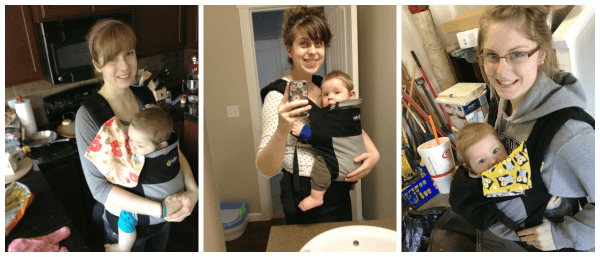 My two sisters wore Max for a bit on moving day and they both are crossing their fingers that they'll get my Boba handed down to them when they have their own babies!
So, what makes this babywearing device so top notch? Let me tell you …
Fits babies/children 7-45 pounds
Innovative features like foot straps
Front and back carry option
Built-in infant conversion option (no insert required!)
2-3″ higher than other soft structure carriers
Adjustable straps fit many sizes of adults anywhere from 5'0″ to 6'3″ with a waistband range of 25″-58″
Removable and adjustable sleeping hood
Breastfeeding compatible
100% cotton and machine washable
Pockets for necessary storage
It goes without saying, but Boba is DEFINITELY my new favorite carrier. My husband has even asked for the Boba to become his "main" babywearing piece. Yep, he's sold too!
My most favorite feature when wearing my 6 month old is the added height on the body of the carrier. I have found that other carriers stop right at the back of his neck and sometimes leave a red mark. With the Boba, no such thing! It perfectly rises to the middle of his head creating a soft "hug" when he is secured to me.
With my 2 year old, I (and she) are in love with the foot straps. She has become such a fan of piggyback rides as of late and now her idea of fun matches with my idea of productivity! She is eager to hop on my back, put her feet in position and say, "Giddy-up, Mama!" Without hesitation, off I go – unpacking boxes, preparing meals and folding laundry. She gets a bird's eye view via her "horsie" and I get to work with two hands. It's a win-win!
In the coming weeks and months I have grand adventures planned for our Boba … the zoo in early April, the Children's Museum next week and the grand opening of the farmer's market! Of course, those are just the fun events on our radar. The Boba is a daily staple around our home now. I don't leave for errands without it and if you stopped by on a random day you'd most likely see Max boppin' around on my front in it!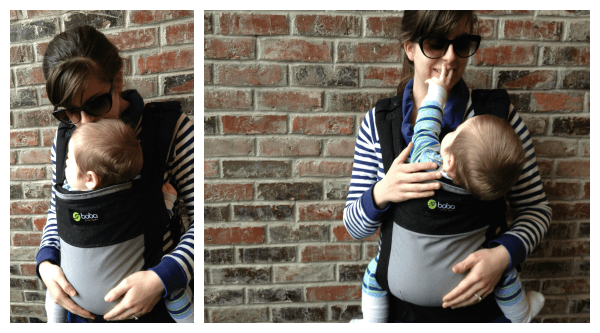 Ready to add Boba to your family? Buy the Boba Carrier 3G here.
Boba offers a number of other fabulous products to fit your specific needs. Looking for something lightweight? Check out the Boba Air. Organic? Don't miss the Organic Boba Carrier. Prefer a wrap style? You'll love the colors and patterns of the Boba Wrap. Oh, and don't forget to add this to your little one's birthday or holiday wish list!