I've written before about how Princess fever has hit my house with the force of a tornado. Well, along with all the Princess dress ups and Disney DVDs comes a slew of Princess paraphernalia. To the moms of other Princesses: You know exactly what I'm talking about. The cheap, plastic toys that break within five minutes of purchasing them. And if they don't break, they play migraine inducing music that seems to run on a battery with an eternal lifeline. Plus- is it just me, or are all the Princess toys looking a little cookie cutter these days?
To sum it all up: I'm sick of all the generic, junky toys in my house. At the risk of sounding old(ish), why don't they make toys like they used to?
Well, it turns out they do. Moms: Meet the North American Bear Co.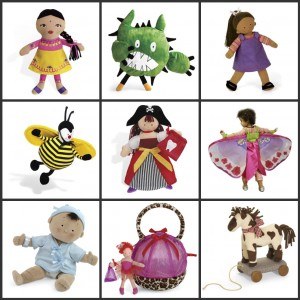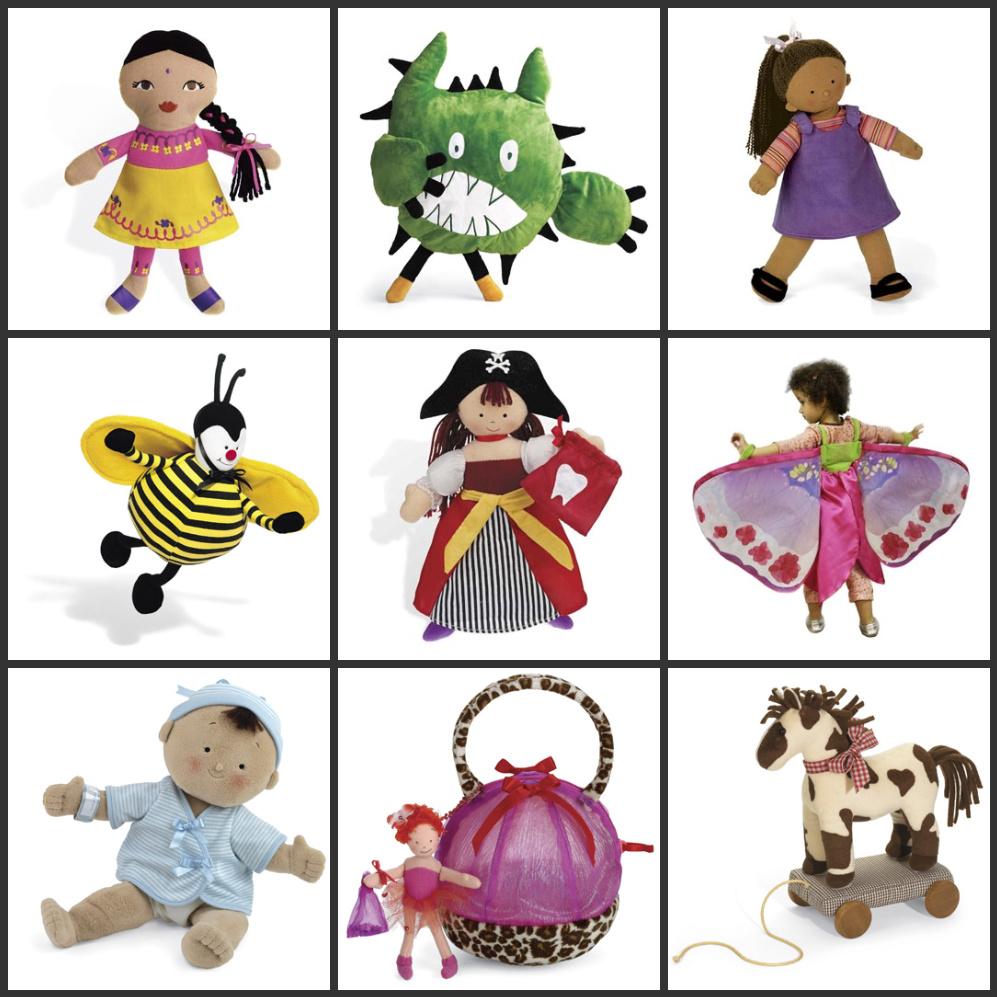 The North American Bear Co. was started 30 years ago by Barbara Eisenberg- a mother who was looking for toys that had the nostalgic charm of antique toys, but with a contemporary sense of whimsy. This is what I've been searching for! I mean, are we soul sisters or what?
You have got to check out the North American Bear Co's extensive online catalog. I've been scouring it for days and I can't believe all the fantastic options they have. There are a few reasons their products that really stood out to me:
They have multi-cultural dolls for boys and girls! They offer a wide variety of different types of dolls with light, medium, and dark skin. Check out their

Culture Kids Club Tote

that has a collection of dolls from around the world!
They also encourage creativity with

tutu making kits

, their famous

Secret Pocket Cape

that has styles for boys and girls, a

pirate adventure pack

, and a

farm activity animal mat

.
All the North American Bear Co. toys are soft, plush, whimsical, and charming. Each piece is unique and the attention to detail does not go unnoticed.
My budding Princess is now the proud owner of two Topsy Turvy dolls. One Sleeping Beauty and one Mermaid. Each doll actually transforms into its counterpart, so it's actually like having two dolls in one. Here's a visual for you: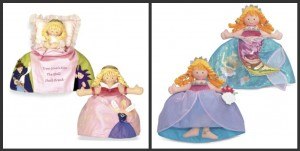 Aren't they cool? Don't you wish all the Princess toys looked this good?
Because the baby is old enough to know a good thing when she sees it, I had to get her something too. Check out her new ride: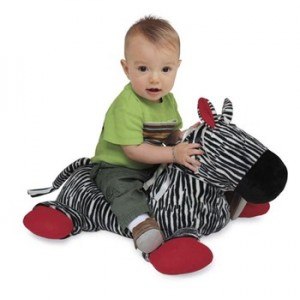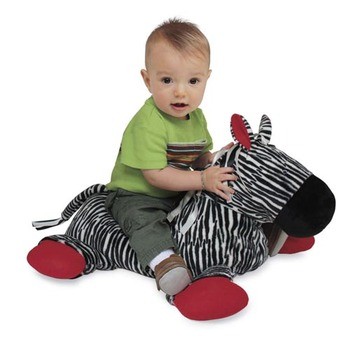 She loves it. The mane is made from satin ribbons, and my little teether cannot get enough of chewing on them. Don't tell her, but I also let her big sister use it as a pillow while she's watching movies. Shhhh.
I have to give the North American Bear Co. a virtual high five for making diverse, high quality, interactive toys that capture the hearts of children and their caregivers. You guys are awesome!
Moms: Are you as thrilled as I am to see some diversity and quality craftsmanship for a change?