Last year, I promised myself that 2010 would be the year to organize. After adding another child (at the end of 2009), our living space became even more cramped; hence the reason to get organized. Alas, life got in the way and I didn't really do much to get, or stay, organized. Instead, I spent countless days and weeks just going through the motions. Adjusting to three kids, two kids being two years apart, was is probably one of the hardest things I've conquered. The intentions and ideas were there but the time was not. I'm making a bigger effort to change this year. I no longer have just the desire to organize, it's an absolute need.
I don't want to forget about school events, important doctor's appointments, and paying my DMV registration. I want to be able to sit in my living room and not feel sick over the clutter that poisons my quiet space (once the kids are in bed). I want to flip through pictures and reminisce about the days when my boys were little babies. I want to organize my life.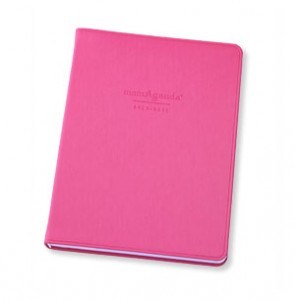 1. Mom Agenda. I hinted up the ying yang to my husband that I wanted one of these. He failed with the not so subtle hints and I ended up buying it for myself with some Christmas money I received from family. I had one of these Desktop versions years ago and I was in love with it. I've never gotten into the whole syncing your phone to your computer stuff; I need a To-Do list, paper I can feel with my hands and a good quality pen. I remember feeling so organized with the Mom Agenda and when I feel organized, I feel accomplished. When I feel accomplished, I'm happy. When I'm happy, the husband and children are happy.  Plus, for a limited time Mom Agenda is having a 35% off Sale on their Desktops!  How great is that?!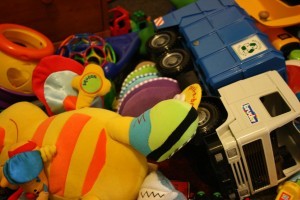 2. Toy Store Central. Before Christmas hit, I had somewhat of a handle on the toy situation. Train tracks had a basket, cars had a basket, balls had a bucket… But, my kids have since been spoiled and showered with more junk toys. The playroom is a total disaster and my living room is unlivable. I spent almost a full day measuring bookshelves and floor spaces then researching where I could find the best bang for my buck on baskets, bins and storage systems.  Ikea is having a sale through January 9th and I've made my shopping list. Also, last year's toys have it coming. Once the kids are back in school, I'm going through everything and making a donation pile.

3. Capturing moments and creating (organizing) memories. I have a love/hate relationship with technology. I love my digital camera (and the fact that I can delete a picture of myself when my double chin makes an appearance) but I miss developing film pictures. Yeah, remember those? My first son actually has photographs in photo books. The last two? I literally cringe when I think of the thousands of pictures stored on my computer and online. I have good intentions when it comes to using my creative abilities for making scrapbooks but let's face it, who has the time? Not me, not right now. Instead, this year, I will be uploading and organizing pictures by month and creating Photo Books for special events, holidays and a 2011 Year Book. I have a Shutterfly account which allows me to organize pictures into as many albums as I want and share pictures as I please. The Photo Books really are simply to create and don't take much time at all. Time spent on things like that, is time well spent. My grand idea is the 2011 Family Year Book. Knowing how much of a procrastinator I am, I'll probably wait till December 2011 to create it but at least I'll have the pictures organized. I'm also hoping to make the time to create Family Year Books for the past six years. Hold me to it!
Shop Shutterfly here