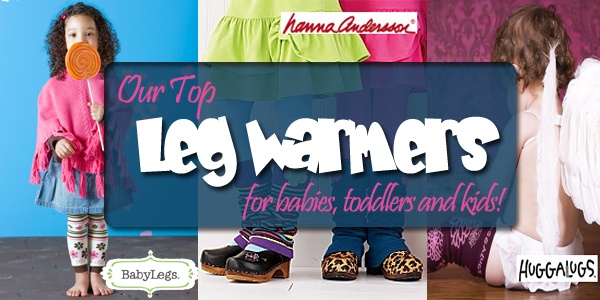 As many of you know, I am a huge fan of leg warmers for my little ones!!  Maybe it's the fact that I was a child in the 80s?  Maybe it's because it allows my little girl to show off her girly side in all her dresses and skirts in chilly weather?  Whatever it is – I love leg warmers!  They are practical, cute and come in all sorts of great colors, patterns and prints!  Plus, what's cuter than a baby in adorable little leg warmers!  Nothing, I tell you!  It's all cuteness!! 
These little leg warmers help keep little legs warm, especially the often exposed skin between the sock and the bottom of the pant or skirt.  They also make diaper changes a breeze and protect little knees when crawling. 
A brilliant alternative to tights, leg warmers allow parents to keep their little girls in dresses and skirts in the fall/winter.  I do have to admit that on extra cold days we layer the leg warmers over tights though.  They are also great for gymnastics and dance class. There are even soccer print leg warmers that are great to keep little legs warm on the soccer field.  Since we all know tights can be quite a hassle, baby leg warmers are also great for our little potty-trainers. 
Not only practical to keep kids warm, but they will be sure to make a fashion statement with leg warmers.  They come in so many colors and fun patterns that you'll want to stock up with a variety to match your baby or toddler's outfits in the winter! Leg warmers are a must have in my diaper bag in the Fall and Winter because you never know when you'll need a little extra warmth with a whole lot of fashion. 
Our Top 5 Picks for Leg Warmers for Babies, Toddlers & Kids:
Our #1 PICK:  BabyLegs Leg Warmers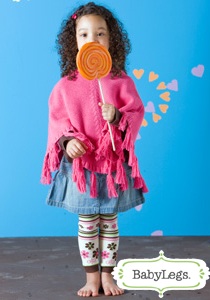 BabyLegs re-sparked our love for leg warmers when they launched their fabulous line in 2005.  BabyLegs come in endless patterns, colors and prints for both boys and girls.  They recently introduced their Newborn Collection for our tiniest newborns 0-3 months.  While we adore the huge variety for our girls, we love the Sports and Transportation Line for our little boys (though we'd like to see some more solids for our young chaps!).  Plus, they have the greatest sales and deals!
Our Runner-Ups: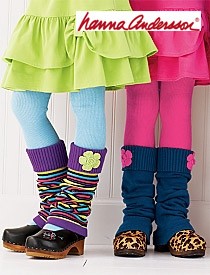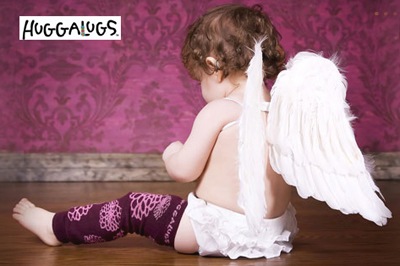 SHOP Huggalugs