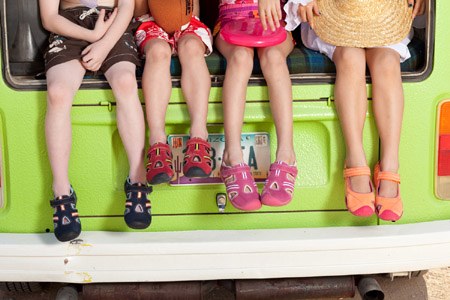 The pediped Spring/Summer 2011 collection debuts with the new Adventure Line, an innovative collection of eco-friendly, machine washable, water-safe shoes. The new collection, an expansion of the popular pediped Flex line, offers style, protection and comfort both in and out of the water.
The functional, yet stylish Adventure Line footwear includes a natural rubber sole, toe caps and Velcro straps. The machine washable shoes are lighter weight and more flexible than other waterproof shoes available on the market. Offered in EU sizes 20-31, the collection features twelve bright colors in two adorable styles: the Nile, a Mary Jane style for girls, and the Amazon, an athletic sandal for both boys and girls.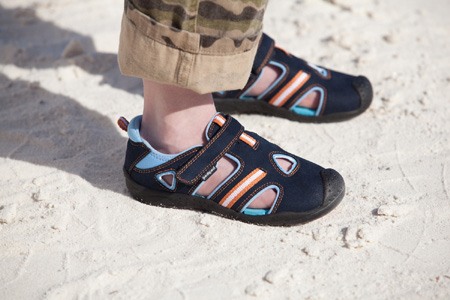 The Spring/Summer 2011 collection is pediped's largest and most innovative to date featuring more than 75 new styles across pediped footwear's three lines, Originals, Grip 'n' Go and Flex. The collection features pediped's signature comfortable fit and a broadened color palette of bright color combinations on trend for Spring and Summer. To meet consumer demand, pediped has expanded athletic styles, and brought the popular Adrian style across all three lines in brighter colors for boys and girls.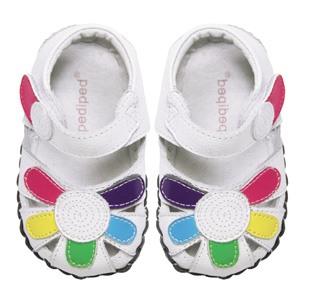 The Daisy shoe has been introduced in three colors in the Originals line including a classic white, white multi and the light pink multi. Colorful sandals for boys and girls are now available with the multi-colored Mimi, available in pink, green and yellow, as well as the Sydney in both browns and blues.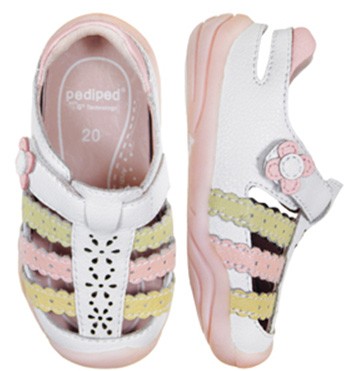 Following the overwhelming success of last season's Grip 'n' Go launch, pediped has expanded the line to feature more than 30 styles. Rich, colorful sandals, classic Mary Janes and several new machine washable athletic styles have been added.
The Spring/Summer 2011 collection is now available online at www.pediped.com and in select retail stores.