Personalized T-Shirts and Gifts for the Whole Family!
Are you expecting? Or perhaps you enjoy buying personalized gifts for your little nephew/niece/grandchild? Whatever the case may be, check out the wonderful array of personalized gifts at Zoey's Attic! There are so many to choose from, it's making my pregnant head giddy.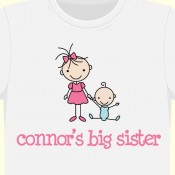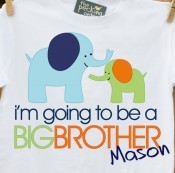 Zoey's Attic was started in 2006 by mother Erin Delanty (I know, I thought her name was Zoey too!). Erin is a mother of two who began the business when she had trouble finding any unique big brother/sister t-shirts. She now makes personalized t-shirts, onesies, pillows, birth announcements posters and more!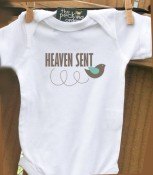 We bought a white t-shirt with "Happy to be me, because I'm a big sister to be! (with her name)" printed on for our daughter, and it's just adorable in person. Well-made and cute, it's withstood several washes already and people always comment on how lovely it is. There are so many options available, so if you see a print you like, you can generally choose the color of the t-shirt, the length of sleeve, and if you would like it in organic cotton.
There are t-shirts for a big brother or sister, for mom, dad, grandpa, grandma, aunt, uncle, you name it, Erin most likely has it. She has a range of pregnancy t-shirts that come in long or short sleeve, like this cute one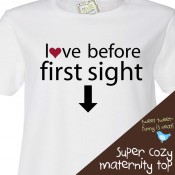 And even one for dad!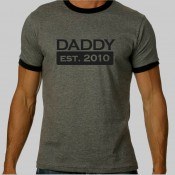 Or if you're looking for a thoughtful gift for a child, how about a personalized child's pillow?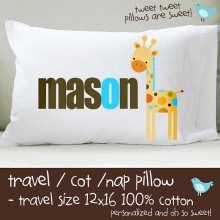 There are some great gift ideas for Mothers Day such as these sweet t-shirts, tote bags and mugs too.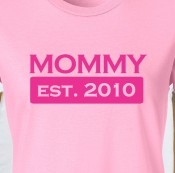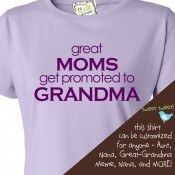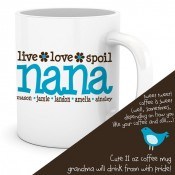 Items can be shipped across the United States from 10 to 12 business days, or to Canada and internationally in approximately 3 weeks. Check out the website today!