Petunia Pickle Bottom CAKE clutch Review
The Petunia Pickle Bottom CAKE clutch is the perfect example of a diaper bag designed with the fashionable mom in mind. Petunia's CAKE line is luxurious and gorgeous. Retailing at $145, these bags are crafted with velvet and tweed and come in a variety of different colors and patterns. Today I am going to show your pictures of the gooseberry cake clutch because it's one of my favorites.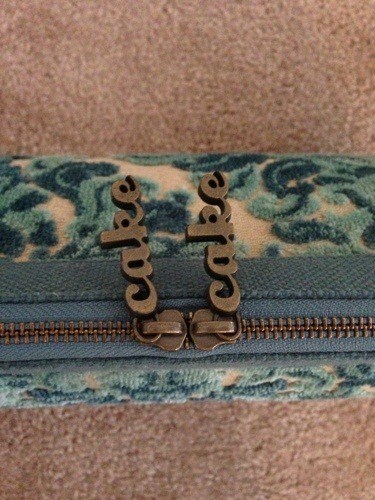 Shown above: The beautiful cake pulls.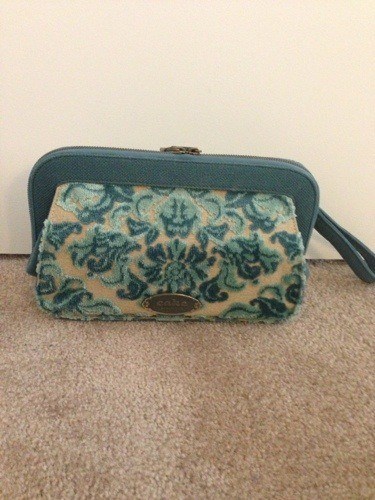 This clutch comes with a matching wipes case and changing pad and a sweet little coordinating coin purse, too. There's ointment and pacifier pockets inside to help you keep your things organized. There is a detachable wristlet handle that makes carrying the clutch easier and the newest line of these clutches comes with a shoulder strap as well.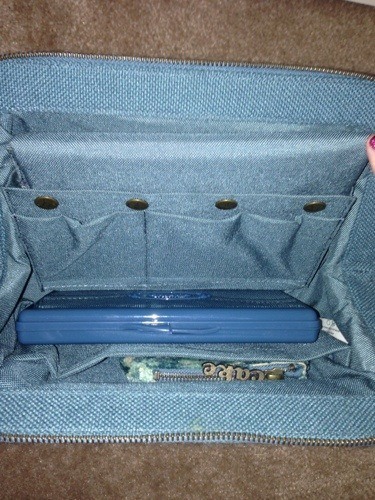 Pictured above: The inside of the cake clutch with the changing pad, wipes case, and coin purse.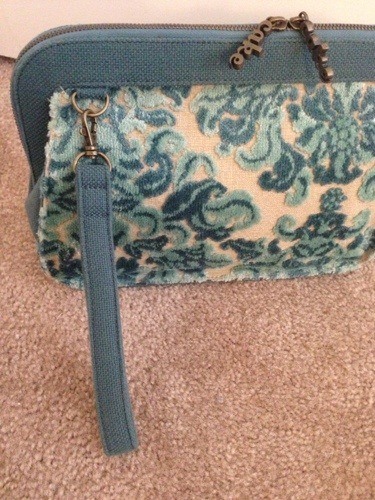 Pictured above: The detatchable wristlet strap which makes carrying easier.
I love the detail that was put into this bag. The monogrammed cake metal name plate on the front gives it a very upscale, designer look and the brass cake pulls used to open and close the bag have such an antique feel.
This clutch is obviously not an everyday diaper bag that you can use with a newborn because there is just no way you could fit even a third of all the things you'd need to pack in it. This clutch is ideal for short outings, date nights, fancy occasions, as an everyday bag for working moms, or as a diaper bag when your child is older and you don't need to pack the kitchen sink. This is not the boring old diaper bag you sling over your shoulder. This is a fashionable, chic, totally functional clutch that will instantly add a pop of color and spice up your look.
If you're using this bag as a diaper bag you can easily fit a case of wet wipes, a couple diapers, changing pad, your wallet, cell phone, and a couple other slim items inside. I've found that if I remove the baby items from my clutch, it is the perfect size to fit my make up case and all my mommy items for dinner and a movie date with my husband.
Petunia Pickle Bottom has totally revamped the diaper bag world. No more boring bags you have to trader your designer purses in for, these ARE designer. So many people are always shocked to find out that these clutches are diaper bags when they ask me about them and I love that. If you're looking for something elegant, practical, and totally functional as both a diaper bag and a purse, then you need this CAKE clutch.
Shop Petunia Pickle Bottom CAKE Clutch HERE
Do you own a diaper bag clutch? What do you use it for?