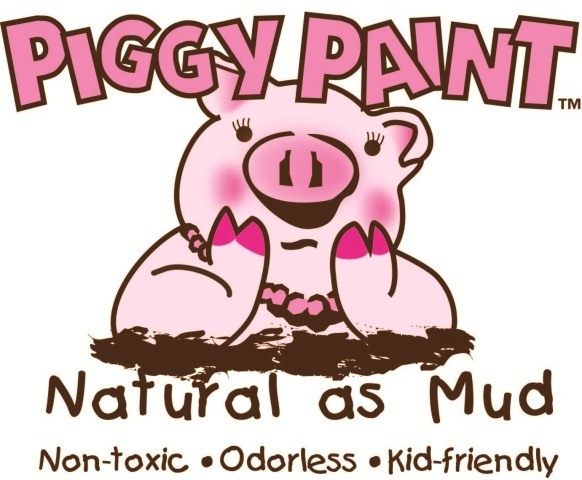 The other week I visited the Cotton Babies store in Vancouver, WA. (Cotton Babies has an online presence, but only 1 physical store on the West Coast and 2 others in the St. Louis area.) I was thrilled to touch, feel, and explore so many of the products I've heard parents rave about over my last 3 years as a parent. It felt like Christmas!
One of the new-to-me products I checked out was Piggy Paint, an eco-friendly nail polish that is "natural as mud", according to their tagline. As I read further, I knew I'd found a perfect gift for my little girl. I have been wanting to have a mani/pedi party with her, but have been hesitant as I knew my ancient stash of nail polish wasn't ideal for little ones. It looks like Piggy Paint is the heroine of upcoming spa date!
Check this out, Piggy Paint is …
Free of formaldehyde, toluene, phthalates, Bisphenol A, ethyl acetate and acetone. That's right, many commercial nail polishes DO have all those yucky things in them!

A water-based formula
Hypoallergenic
Non-toxic
Odorless
Cruelty free
Eco-friendly
Available in a ton of fun colors like Clouds of Candy, Dragon Tears, Pocketful of Posies, and many others
If the fantastic colors don't lure you in, this comparison of Piggy Paint water-based nail polish and other solvent-based nail polish will. Look at this Styrofoam plate's reaction to each type of polish …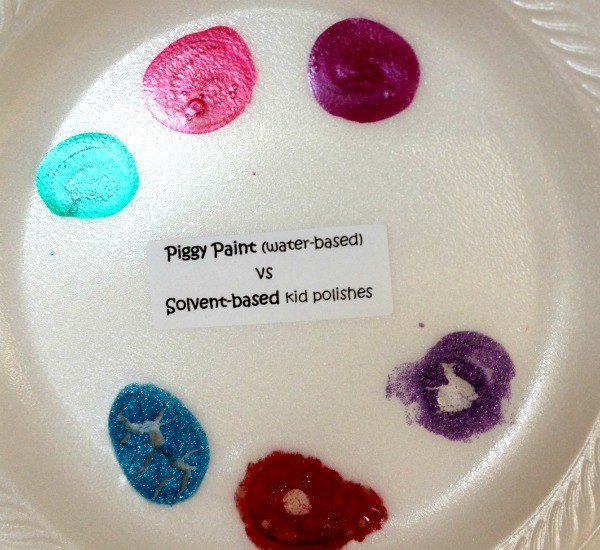 There is no doubt I'll be making the $8.99 investment for Piggy Paint! Don't you agree? Eek, I can't even imagine using the solvent-based option on my girlie's fingers and toes!
On another note, Cotton Babies has a fun resource on how to turn nail painting into a learning activity. From fine motor skills to patterns, a mani/pedi can be so much more than relaxation and bonding. It sounds simple, but I had never thought of taking nail painting that extra mile.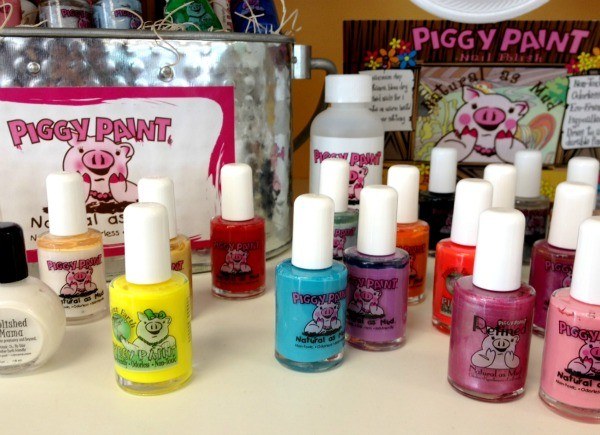 Piggy Paint boasts more than just nail polishes. They have polish remover, nail pens, puppy paint, spirit paint, and nail art accessories. Your little ones will squeal like sweet piggies when they see all the options! Happy nail painting!