We are Play Doh crazy here. Or, should I say, my almost three year old is Play Doh crazy.
All day, every day, it is his activity of choice. Tonight, he made pink spaghetti and yellow mac 'n cheese for "dinner" with his sister and yesterday he had an elaborate construction scene set up complete with Captain American flying through. I just love how Play Doh opens the door for massive creativity. And, often, quiet play time that lasts and lasts, don't you?
That construction scene though, it has been on replay for weeks.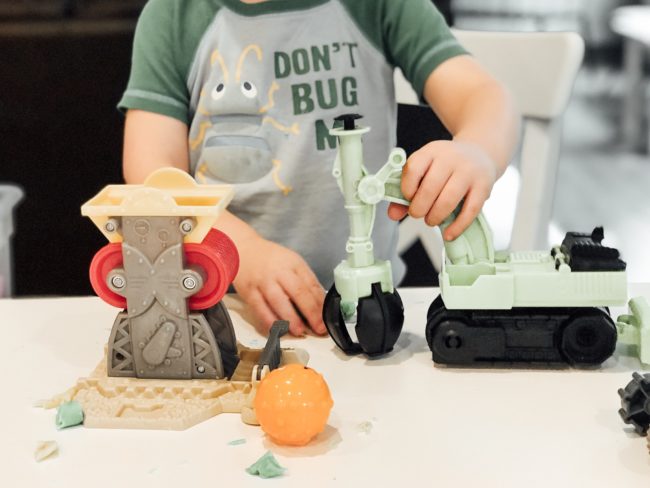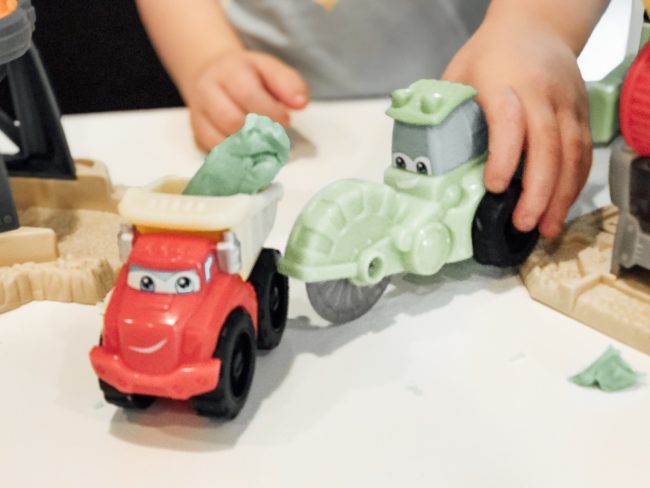 There are multiple pieces in the Play Doh Diggin' Rigs series. The Brick Mill started it all for us and the Grinding Gravel Yard has been a fun addition. They squash and mold Play Doh into bricks and then various Tonka trucks do their work to carry the Play Doh on its way.
My son loves Chomper the Excavator most of all. The claw is the perfect mechanism for little hands to practice with. And, I must say, the sound effects he adds are priceless! Boomer the Fire Truck, Rowdy the Garbage Truck, and Buzz Saw are other fun ones in the set.
I will say, I'm normally a proponent for simple Play Doh accessories like cookie cutters and plastic scissors and knives, but, on occasion it's fun to add in exciting characters that expand the imagination possibilities of Play Doh play. If you're looking for a way to occupy your little ones for endless hours, embrace the Play Doh mess – I promise it is worth it!