Is it just me or is taking a break to paint your nails one of the ultimate luxuries as a mother?
With the turn of the seasons I'm moving my dark greys and plum purples to the back of my cosmetic drawer and bringing forth all the pretty colors of spring! Today I'm sharing four of my favorite colors and of course, am quite curious what you're loving this season as well! It's almost Mother's Day and I'm planning on visiting the nail salon before my special day for fresh fingers and maybe toes too! Which one do you think I should pick … or something completely different?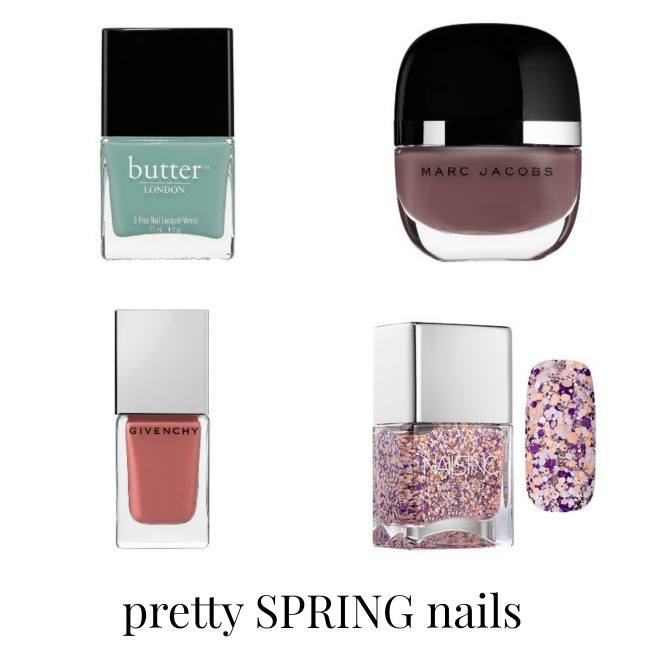 one /// two /// three /// four
Butter LONDON Poole /// Ah. Poole makes me think of pools and there is nothing better than dreaming of tipping your toes in sun-warmed water during the spring months.
Marc Jacobs Delphine /// This smoky purple grey is sure to blend well with any pastel blouse you pair it with.
Givenchy Rose D'Exception /// Pink is always in style, right? I love this nude rose hue for spring though. Soft and safe while still brightening up your fingertips.
Nails Inc. Primrose Hill Walk /// You can opt for a solid lavender, but why when you can have this fresh and fancy speckle version?
What color are your nails painted this spring day? What color is next on your agenda?