Product Review: Bubber … It Never Dries Out
I'm usually a DIY kind of mama – I make my own laundry soap and kid's playdough. It's fun for me and in most cases, cheaper than store bought options. Plus, I like knowing the ingredients. Especially when it's something coming into contact with my kids.
So, you can imagine my alarm when my sister purchased $13 "playdough" as a gift for my daughter. Unheard of! Preposterous!
And then we opened it. And fell in love. Because this isn't like any other mold-able stuff I've experienced. It's Bubber!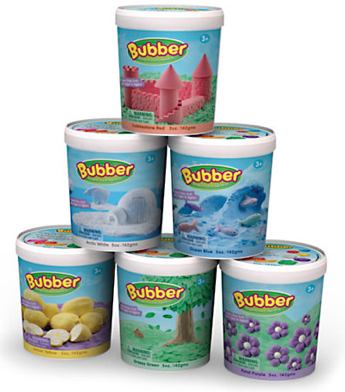 Here's why we love it …
Never dries out – we've been playing with the same bucket of Bubber for 5 months and it's still like new
Doesn't stain
Naturally anti-microbial
Gluten, wheat and casein free
Easy to clean up
No yucky playdough feel on your hands
Lightweight, imagine a marshmallow
6 awesome colors
Designed for fine motor skill, sensory, cognitive and problem solving development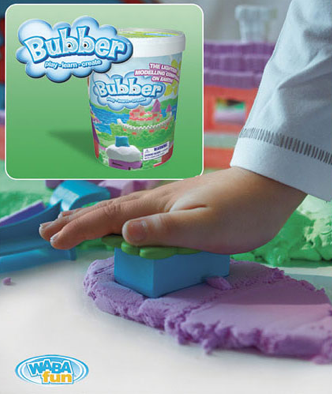 I've always loved various doughs for the imagination options, but equally hated them for the mess. Bubber is the perfect medium for boosting creativity without all the yuck. I highly recommend investing in this revolutionary modeling compound – it's amazing!