Product Review: Kidkraft Annabelle Dollhouse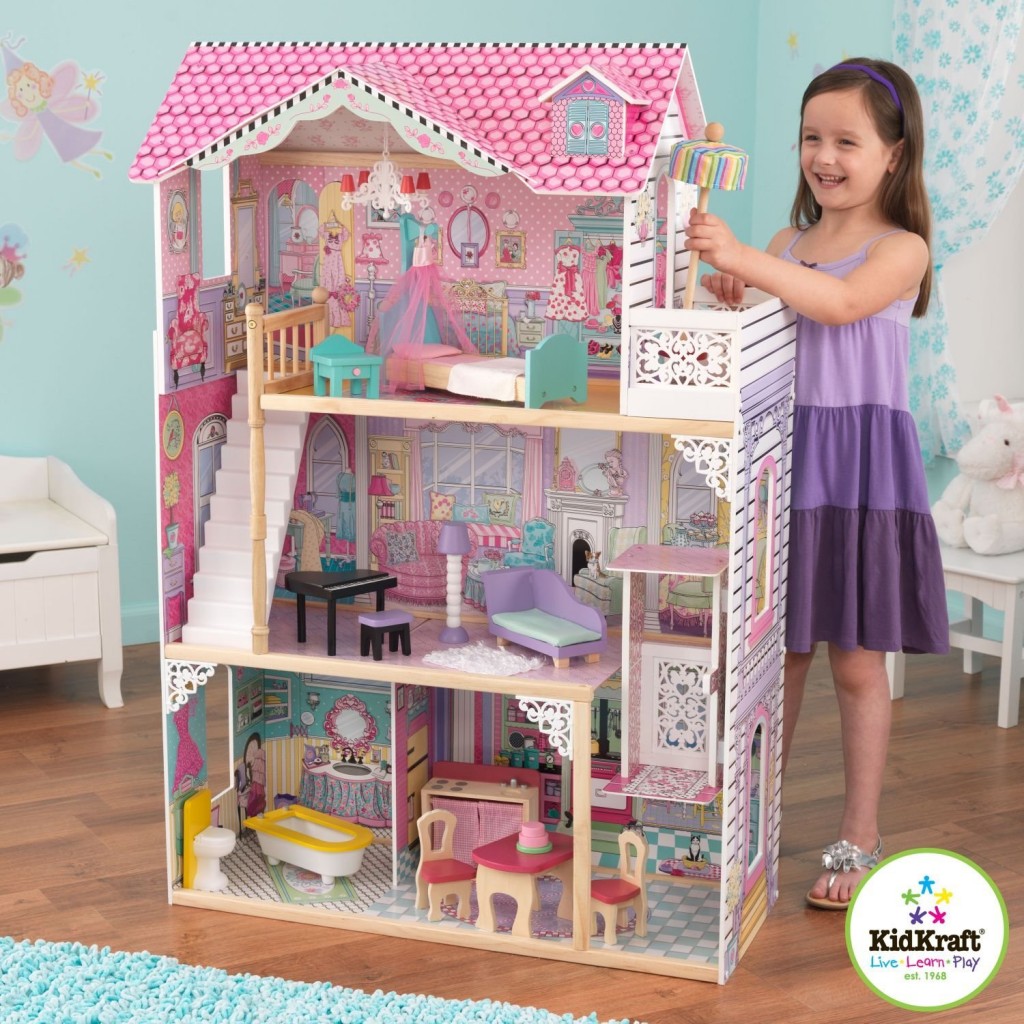 If you're looking for a dollhouse for your little one, as we were, prepare to be overwhelmed. There are a LOT on the market, ranging from small to huge, plastic to wood, and with all the various amenities a doll truly needs (apparently). You know who helped me make my decision? My old friend Craigslist. I came across a well-maintained Kidkraft Annabelle Dollhouse at less than half the price of it's usual retail price of $120.00 (note: Walmart currently sells it for $110.00 here) and I grabbed it. I also knew the house would come flat-packed, and I had no energy to put together another toy after my last Kidkraft building monster masterpiece. I wanted it cheap and set-up, and that's what I got.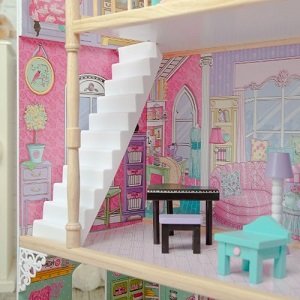 This dollhouse stands at around 4ft tall and almost 3ft wide, so you will need some room to store it. The good thing about this is that the floors are each about 14 inches tall, so this makes it great for regular 12 inch dolls like Barbie. It is made of MDF and plastic, and comes with NO sounds, so batteries are not needed, just your little one's imagination! The furniture pieces are great, and include a dining table and chairs, stovetop, toilet, bathtub, outdoor umbrella for the balcony, bed, side table, chandelier, sofa, lampshade and piano and chair.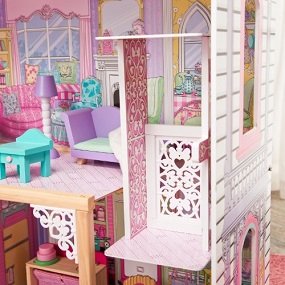 The whole thing is very pink, girly and swirly, and my 4 year old daughter and 2 year old son love it. It does come with an a gliding elevator on the right hand-side, which is just a pull-up-and-push-down kind of deal, but they don't have much interest in it. The rooms get lots of use though, and my daughter added one of these little babies, so there's a lot going on in this house, from piano recitals and cooking dinner to putting the baby to bed! The important thing is, it keeps them busy and encourages them to use their imagination. Quietly. 😉